Bridge LCS logistics software's new update version 4.4 (latest version) will enhance the growth of logistics and freight companies in this crisis and make it easier for the logistics workflow.
REGISTER NOW FOR A FREE 14 DAYS DEMO – FREE DEMO
DOWNLOAD LOGISTICS MOBILE APP FROM HERE!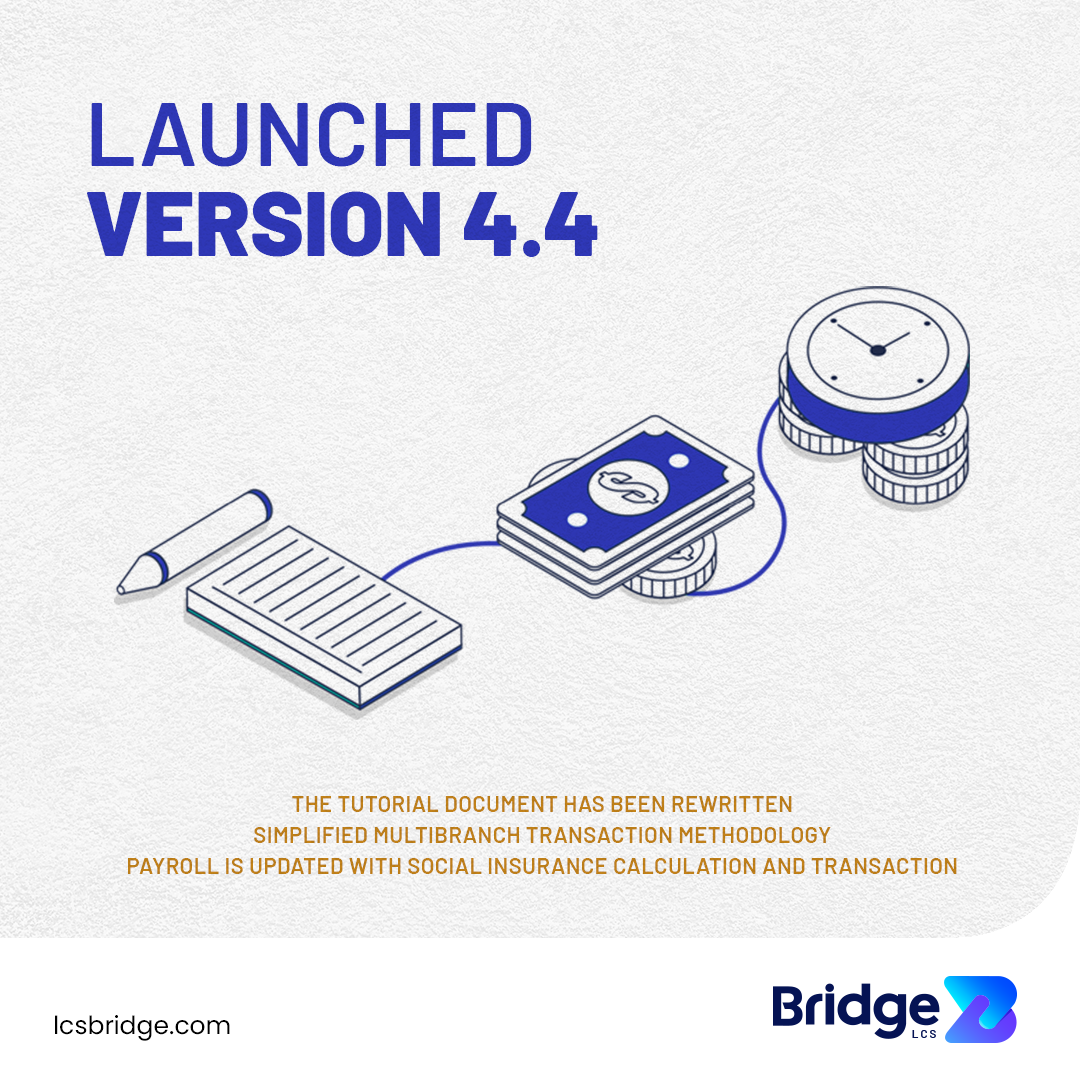 Now, we are back with new multiple bonus features that benefit you in myriad ways. BridgeLCS never fails to satisfy the customer with frequent version updates. Now, we are up with three new essential features that every customer would be happy to have.
Bridge LCS has incorporated a newly updated document (Beta Version) which explains the working of newly added features along with the existing features. Also, Payroll has been updated with the needful features. From now on, add the Country, annuity to all customers and track the earnings and deductions from the salary slip.
The intercompany module has also been updated with multiple branch transactions. Henceforth, you can make transactions between one or more branches with a single inter-company voucher. The reports are optimized and the performance is enhanced.
Updates And Enhancements
Employee
Country option added in the employee.
Note: By default Company's country name has been updated for each employee and if any change is required in the country name then you can easily update it from the employee section.
Payroll
Setting

We are glad to introduce our new feature Payroll Settings for employee's annuity where you can add country based Employee Annuity and Company Annuity.

Basic Salary

Country option added. While creating a basic salary country will be shown automatically for the selected employee.
If the annuity is already added for that country from payroll settings, it will be reflected in the annuity section.
If the annuity is not added then you can add quickly by clicking on the "Add Annuity" button.
If you don't want to add annuity for a particular employee, then you can tick on the "Skip Annuity" option.
Take-home salary added. It is calculated after deducting the Employee annuity amount from basic pay.

Note: By default, Skip Annuity is enabled for existing basic salaries. If you want to add annuity then untick and update it.

Monthly Salary

Now you will get a detailed view of MS finance entries.
Housing Employees, Car Allowance, Overtime, Other Employee Expenses, Salary LOP, Other Deduction, Insurance Accrual, Insurance Expenses.
Note: This will affect only the new Monthly Salary.
All the earning and deductions are listed in the salary slip.
Intercompany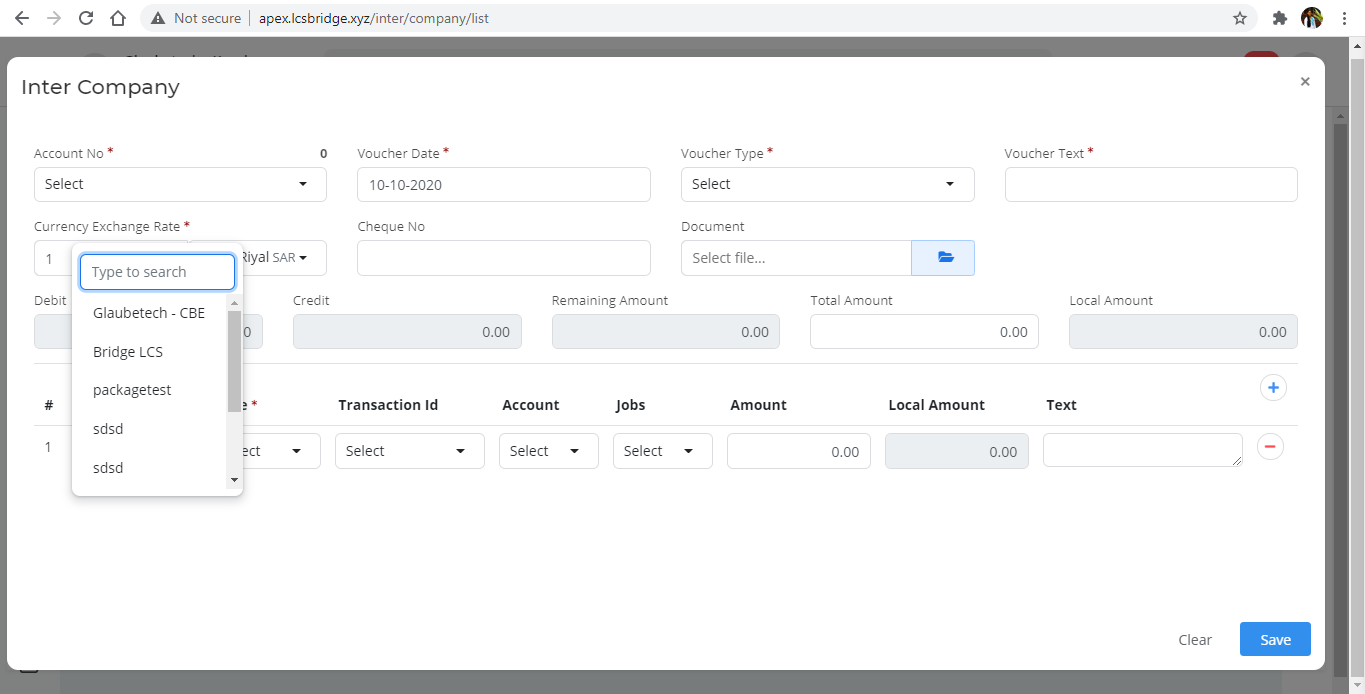 Inter-Company Upgraded with multi-branch transactions. Now onwards you can easily do transactions between one or more branches with a single intercompany voucher.
Documentation Beta
Beta version of Bridge LCS user guide documentation is launched now.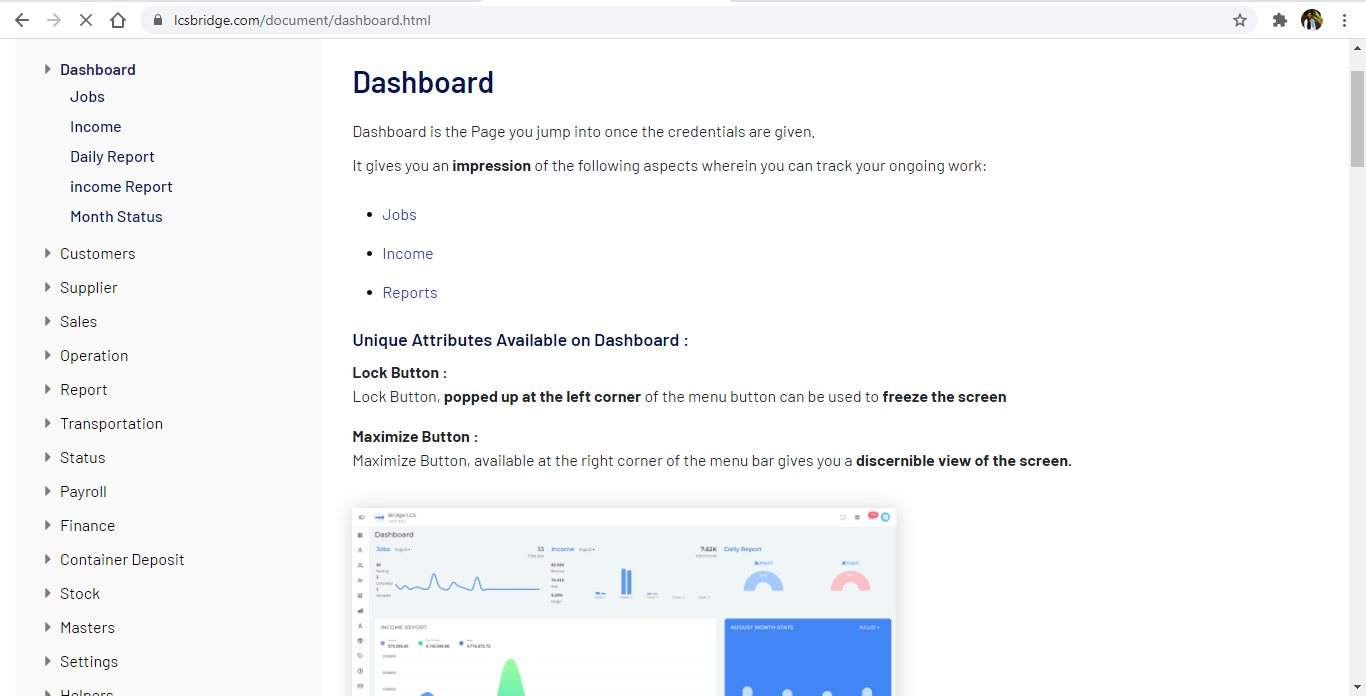 Finance
Payment Voucher

VAT payment option added for making VAT payment entries in the voucher. It will be reflected in Tax Reports.

Report

Finance reports are optimized now and performance improved.
Final Invoice
Customer row no added in final invoice list.
Memo
Created by option added in memo list page filter. Now you can delete the memo by clicking on the trash icon (Delete icon) from the list tab.
Conclusion
We're not stopping here. Stay tuned for more logistics software update from Bridge LCS' Blog.
Fixed some known bugs and performance improved.
Thank you for reading and following our updates. If you'd like to learn more about our logistics software please click here.
Check Bridge LCS software's latest version 5.2!
Download Logistics Mobile App From Android and iOS.
Bridge LCS logistics software Previous Update!
We're really looking forward to your feedback.
Follow us on Twitter, LinkedIn, Instagram, Facebook
Bridge LCS video tutorial