Bridge LCS Freight Forwarding ERP Software is now available in version 5.2. This update includes many improvements to the interface and some major updates.
Bridge LCS is excited to announce the release of their new version 5.2, which includes Live Container Tracking, Live Currency Exchange Rate, Light House Search, Job Action Logs, Job Status, and many more. This latest version offers even more opportunities for freight and logistics businesses to grow and flourish. To learn more about what's in this new update: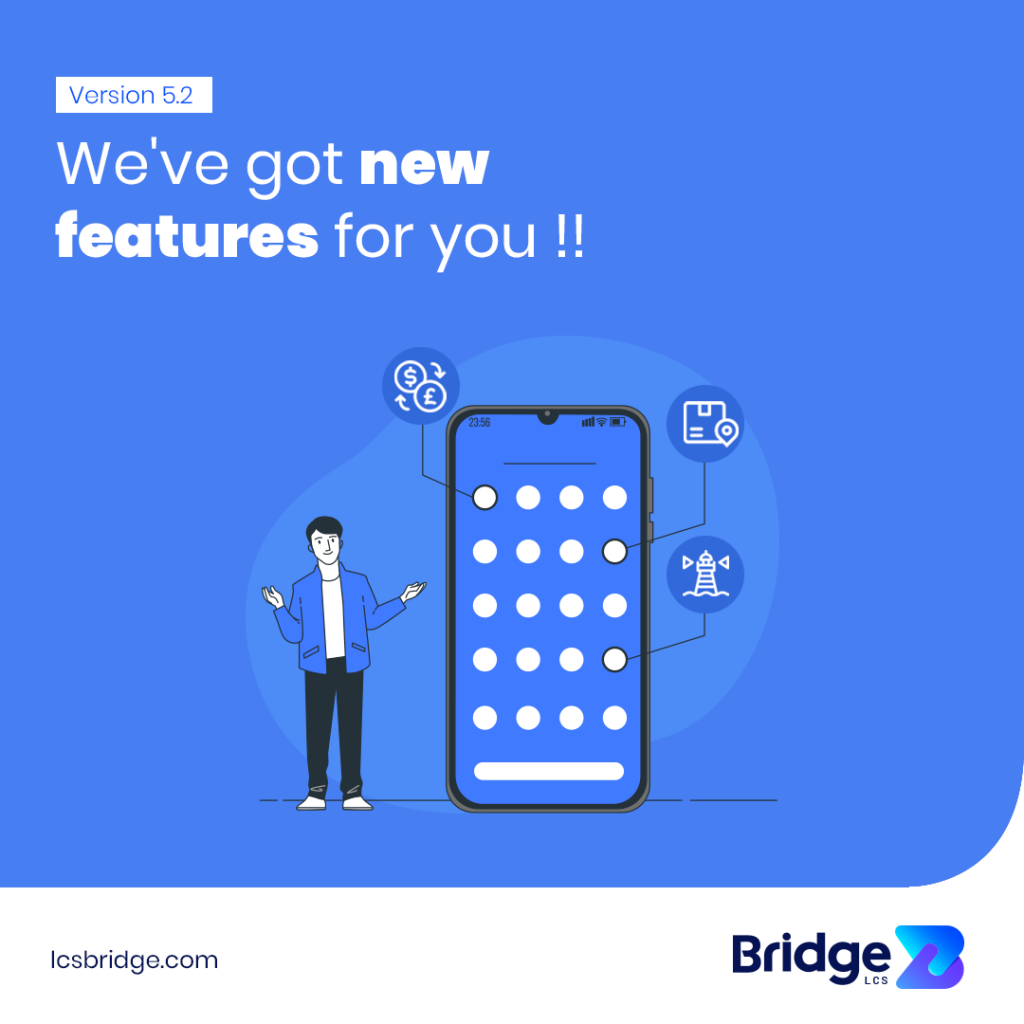 What's New
Live Container Tracking
People these days are struggling to get the tracking details of their container because of which they are landing into several delays and disorganize other schedule works. To get this work in a proper flow, the logistics and freight forwarding software must own a solution to track and update their customers on a timely basis now and then.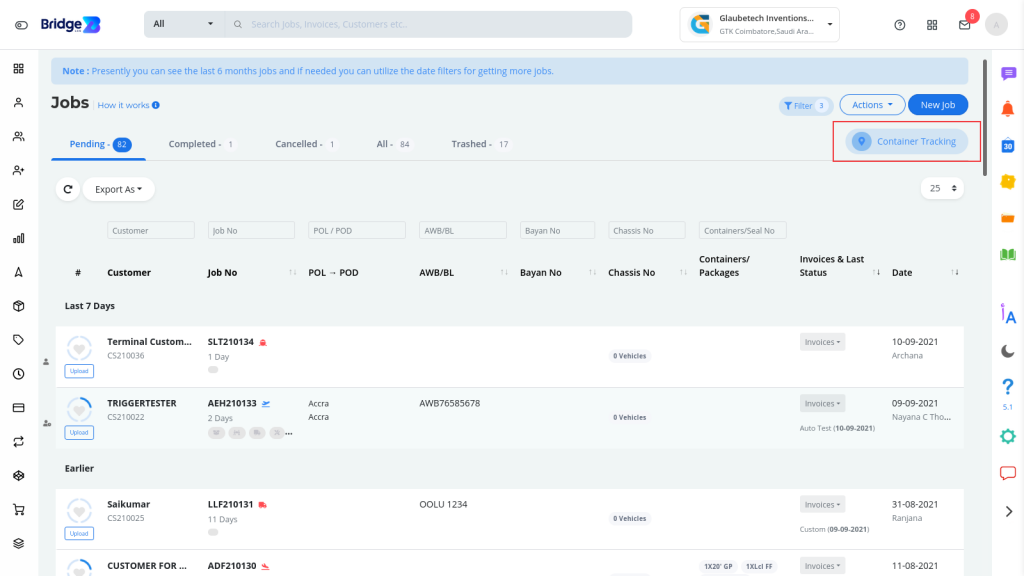 In the freight and logistics industry, it is important to win the customer's trust to improve the business performance. It is always recommended to use a live tracking solution along with other Freight Forwarding features as a whole, to get the complete benefits of the product. If you are a startup business then, you might get many options to explore than to take up a risk once your business grows to the next level. Tracking is very much important as compared to the other services done in logistics.
Having these criteria in mind Bridge LCS has introduced Live Tracking into the System to benefit both Service Providers and their End Customers. This is one of the unique features Bridge LCS Provides wherein you will get to track your consignment precisely through maps.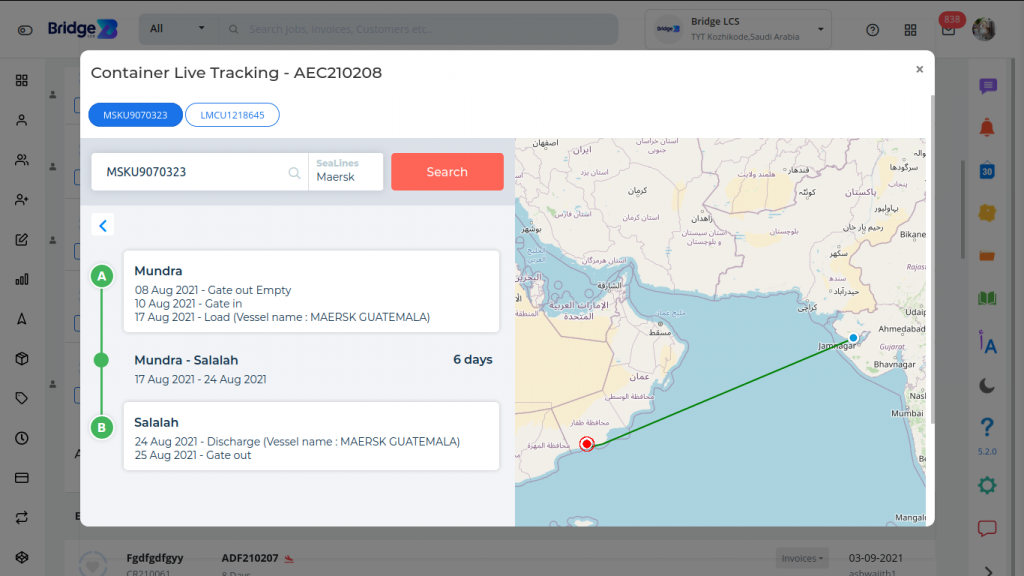 Benefits of Live Tracking
Increased Productivity: Once the customers are informed about the whereabouts of their container, they can plan their schedule for further works any delay or change in their routine. This also reduces the wastage of time in rescheduling and other performances which directly has an impact on their business.
Reduced Overheads: Providing the customer access to live tracking reduces the overhead of contacting the service provider, again and again, to get the time to time update.
Provides Security: Live Tracking gives you confidence and lets you know that your containers and packages are approaching a genuine route safely.
Live Currency Exchange Rates
Currency Exchanges are one of the major problems faced when the Freight Forwarders have customers all over the world. Using multiple currencies in a single invoice or software may bring up confusion among the users while managing the accounts and providing invoices/vouchers to their customers.
Unless they use in-house software it is difficult for them to have multiple currencies option in a Software. To avoid such issues, having a Currency Exchange Rate as an additional option helps you in many scenarios.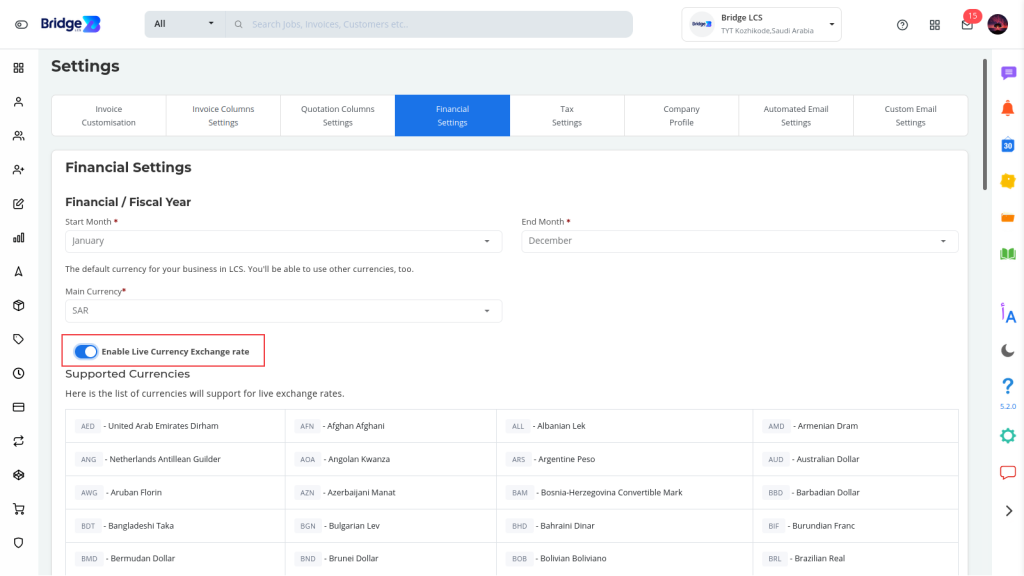 Bridge LCS has introduced LIVE CURRENCY EXCHANGE RATES to the invoices and vouchers so that the customers can handle their shipments globally. Here, you can feed the amount in SAR and convert it into whichever currency your business requires.
You can Simply Enable The Live Currency Exchange Rate Feature from Settings and make your records seamlessly.
Light House Search
Light House Search is one of the most useful features which we have introduced in this version. This unique feature helps you search data all over the Bridge LCS System in a Fraction of seconds thereby saving a lot of time.
This Feature does not have any restrictions unlike the previous version and applies to all the modules available in the system.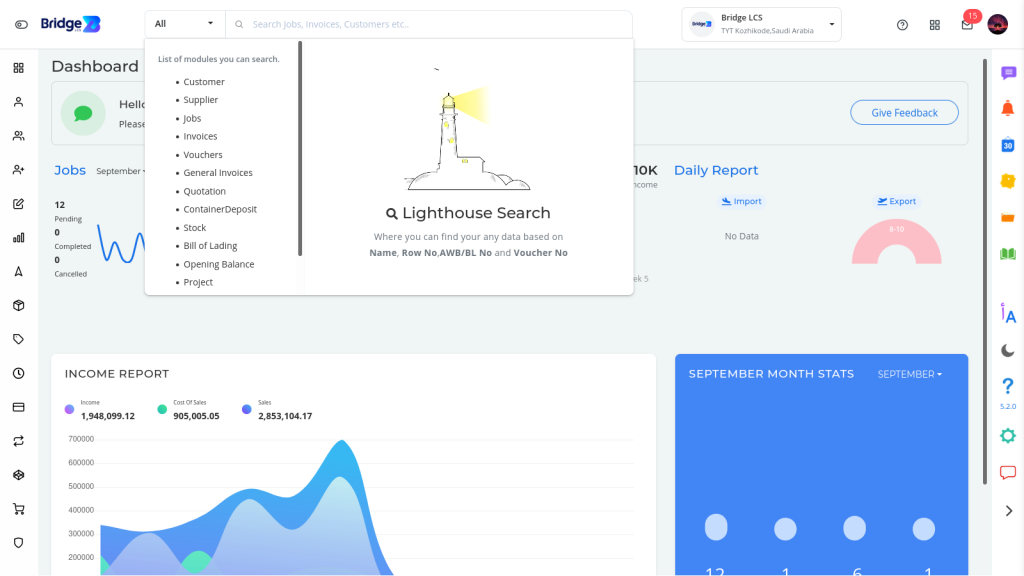 Job Logs
In job log updates, users can easily see the latest action list, Which leads to getting the current action like create, upload, etc in the system.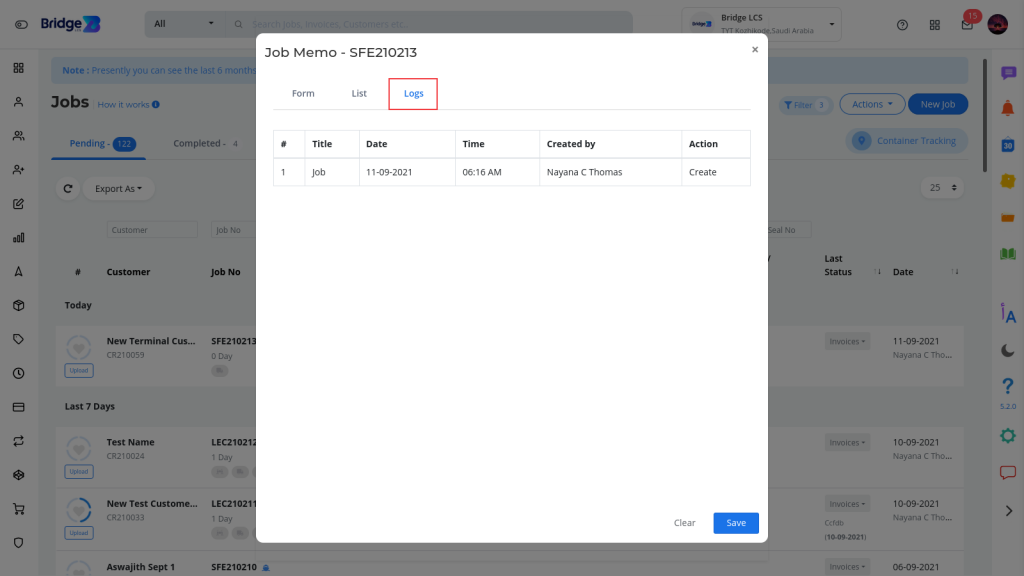 Job Status
In the latest update, the current job status will be shown on the job list page.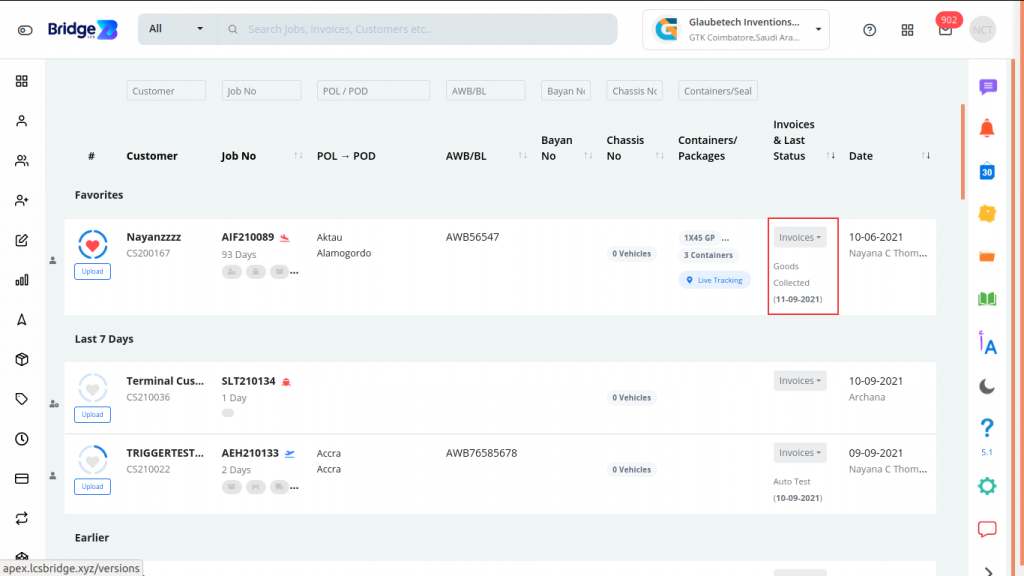 Multiple Branch
Multiple branches feature helps the logistics companies to add multiple branches in Bridge LCS software. And also easily switch the branches.
This feature helps to manage and control all the branches in a single software.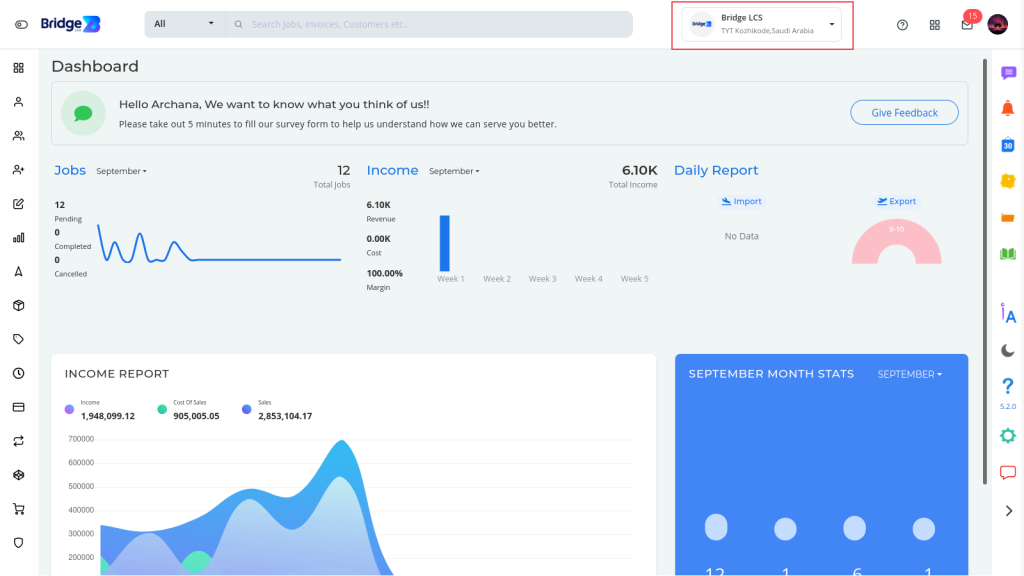 Thanks for reading
In the latest version, we added the great features that must be needed for the logistics and freight forwarding ERP software.

If you want to add new features, we'd love to hear! Please share in the comments below.
Thank you for reading our blog. Contact us for more information
Follow us on Twitter, LinkedIn, Instagram, Facebook
Bridge LCS video tutorial