Freight Forwarding Software in the United Arab Emirates – If you are in the UAE or another middle east country and are looking for SaaS software for your freight forwarding business, you need to make sure that you find one that will help your business run as efficiently as possible.
In this blog, we will be discussing the benefits of using software, how it can help improve your company's level and how you can take simple steps to get started.
What software do freight companies use in UAE?
Freight forwarders and logistics companies use freight forwarding software to make their business run as efficiently as possible.
As professionals in the freight forwarding industry, they are always looking for a new way to manage their operations. After implementing the software, companies can find the quickest way to manage all of the operations related to freight and logistics.
What is freight forwarding system software?
The freight forwarding platform offers a wide range of services that enable it to track and manage all operations related to the freight forwarding industry. It enables businesses from creating quotations, customers, jobs etc to the final stage including finance, final invoice etc.
The freight forwarding software aims to create an automated system that will do that efficiently in a time-saving manner and also help to automate the freight forwarding operations and eliminate manual paperwork and reduce operational costs.
What are the freight forwarding software features?
The freight management software could save a lot of time and money.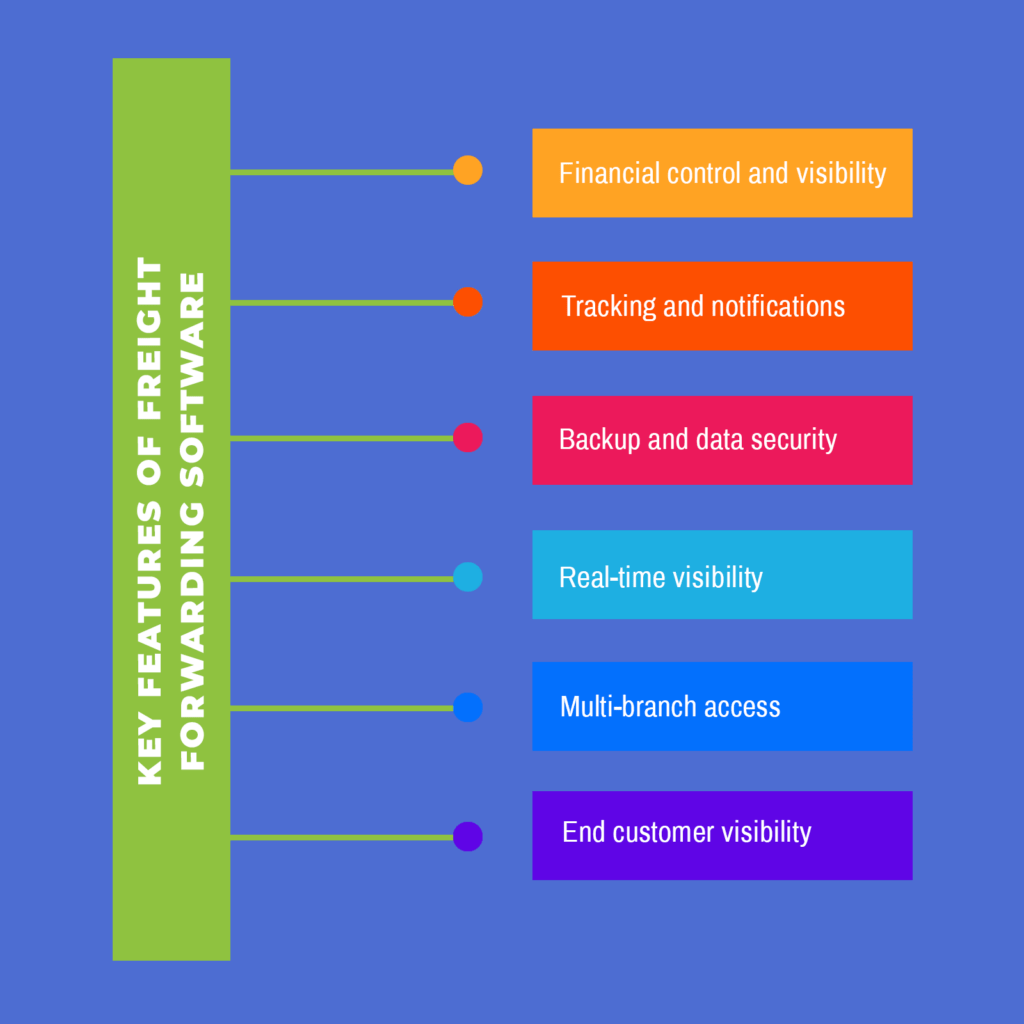 The freight forwarding system has a wide variety of features to make shipping easier and faster. When it comes to selecting software that helps to optimize the overall operations, here are some of the key features you should be on the lookout for:
Manage Documents
Data Security
Quotation Management
Manage Ocean Freight, Road, and Air
Finance and Accounting
Real-Time Customer and Container Tracking
Customer Portal
Consolidated TAX Reports
Payroll Management
Multi-Branch Accessibility
How to get started?
There is much different software related to freight forwarding in the market that one can purchase. Some have monthly and annual subscription plans.
In Middle East countries, many freight forwarding software providers charge a high amount for a subscription to their service. So, Bridge LCS' software decided to try the best offer, 0 risk-free trials, cancel anytime option, and easy to use,
With the Bridge LCS software, freight companies can start in a few simple steps.
To get started, register using the company details, then fill out all the required fields.
Start 14 day free trial without using any card details.
In the trial period, you can create only a limited number of users.
After the trial period, you can choose the pricing plan based on your business requirement.
You can upgrade the plan whenever you need more features and also take advantage of the extra add-on features offered in the respective pricing plans.
Thanks for reading!
If you're ready to take your freight forwarding operations to the next level with Bridge LCS, try 14-day free trial now.

Follow us on Twitter, LinkedIn, Instagram, Facebook, Video Tutorial