Bridge LCS freight forwarding software latest version enables logistics and freight companies to manage and control their operations.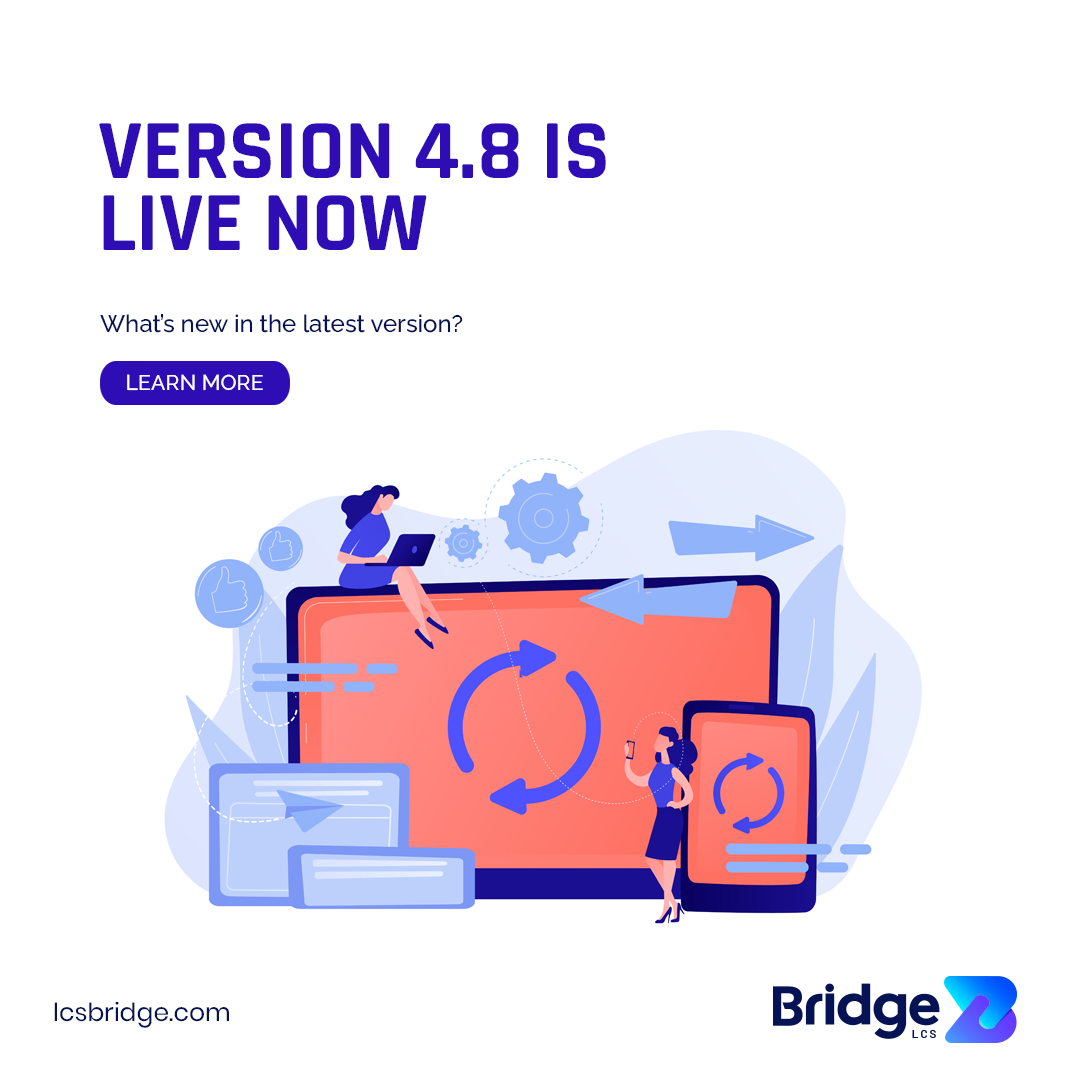 The latest version 4.8 important updates include exporting data from all supplier invoice lists, all cost sheet lists and all final invoice lists, customer monthly statement, period closing, periods have been added in all reports, view and edit action is enabled in the employee list of payroll module and many more features. You can either browse the release note here!
REGISTER NOW FOR A FREE 14 DAYS DEMO – FREE DEMO
DOWNLOAD FREIGHT MOBILE APP FROM HERE
Let's take a look:
New Helpers Page
The new helpers' page has been added for immediate support and documentation.

Export Data In A Single Click
We made one more step to make your work simple by enabling our new feature of exporting data from All Supplier Invoice Lists, All Cost Sheet Lists, All Final Invoice Lists in a single click.
You can easily export the entire list to an excel sheet by using this feature.
Filter -> Print button -> Export lists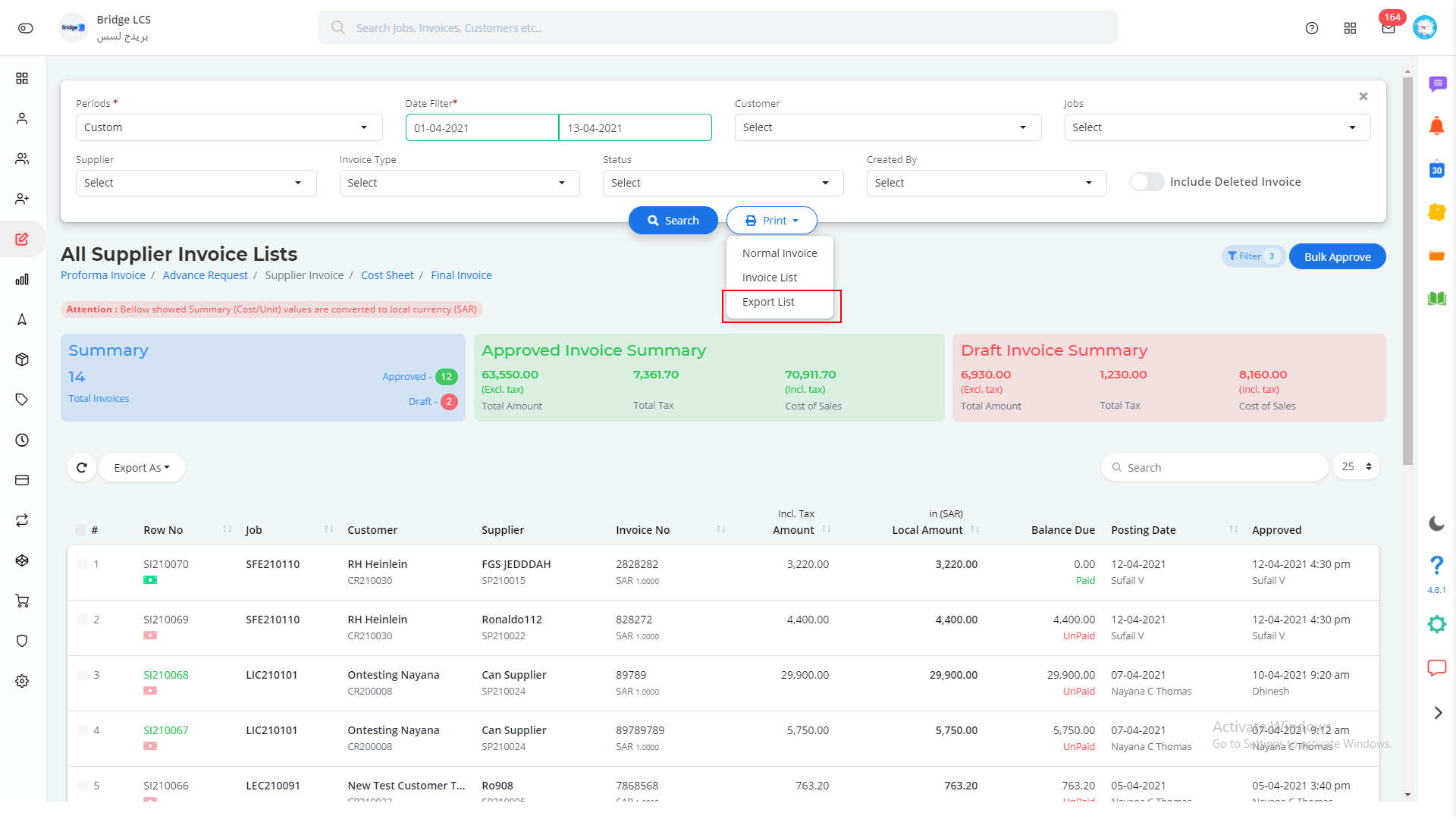 Customer Monthly Statement
We're excited to introduce the Customer Monthly Statement, new automated mail settings. By default, automated mail is disabled. However, if Super Admin enables this setting then, mail will be sent to the customer on the first day of each month, along with SOA.
Settings -> Settings -> Automated Email Settings -> Customer Monthly statement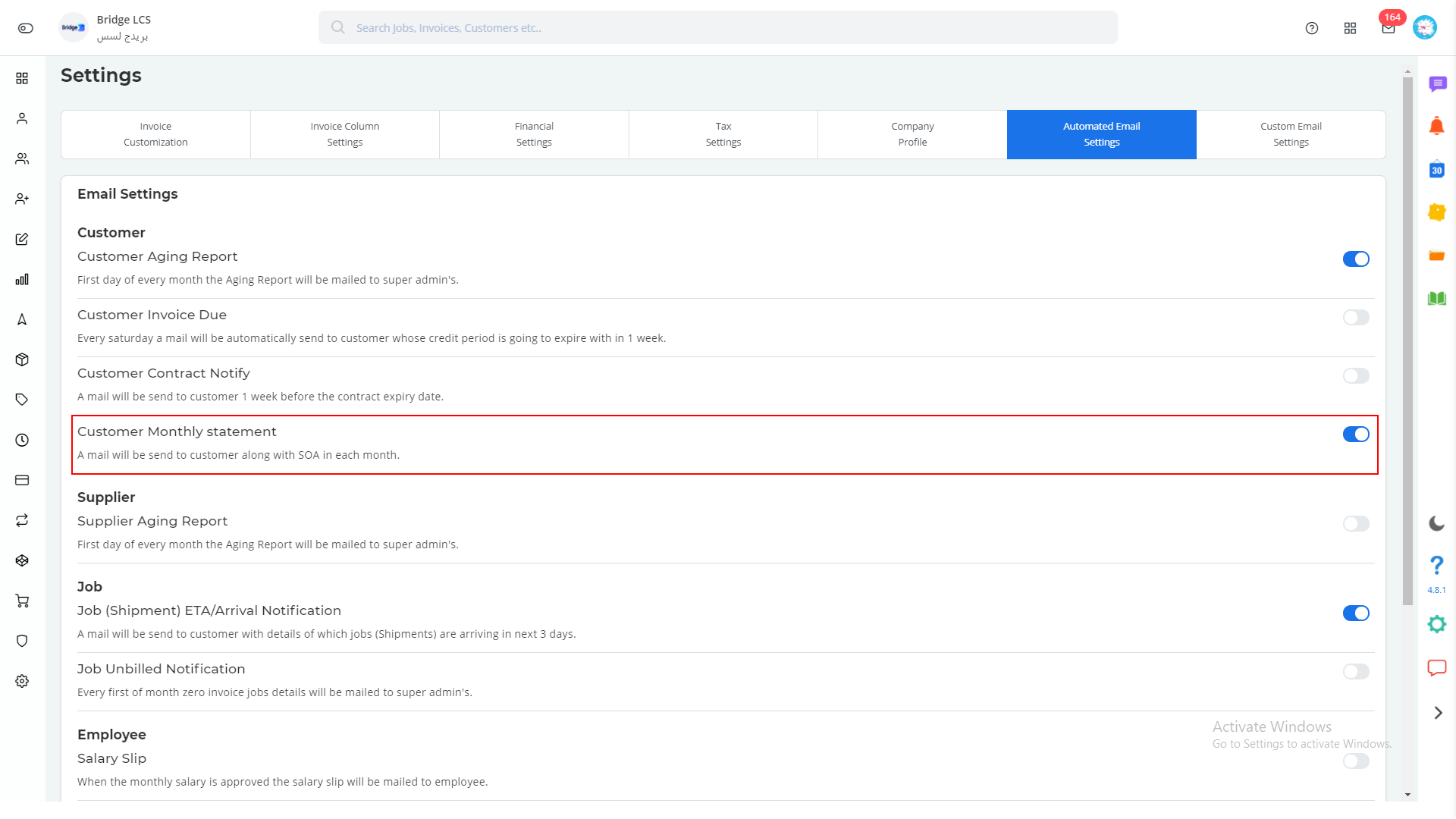 Period Closing
We went one step further to simplify your work by revamping the period closing with the split of years. You can perform all the regular actions and filters.
Finance -> Period Closing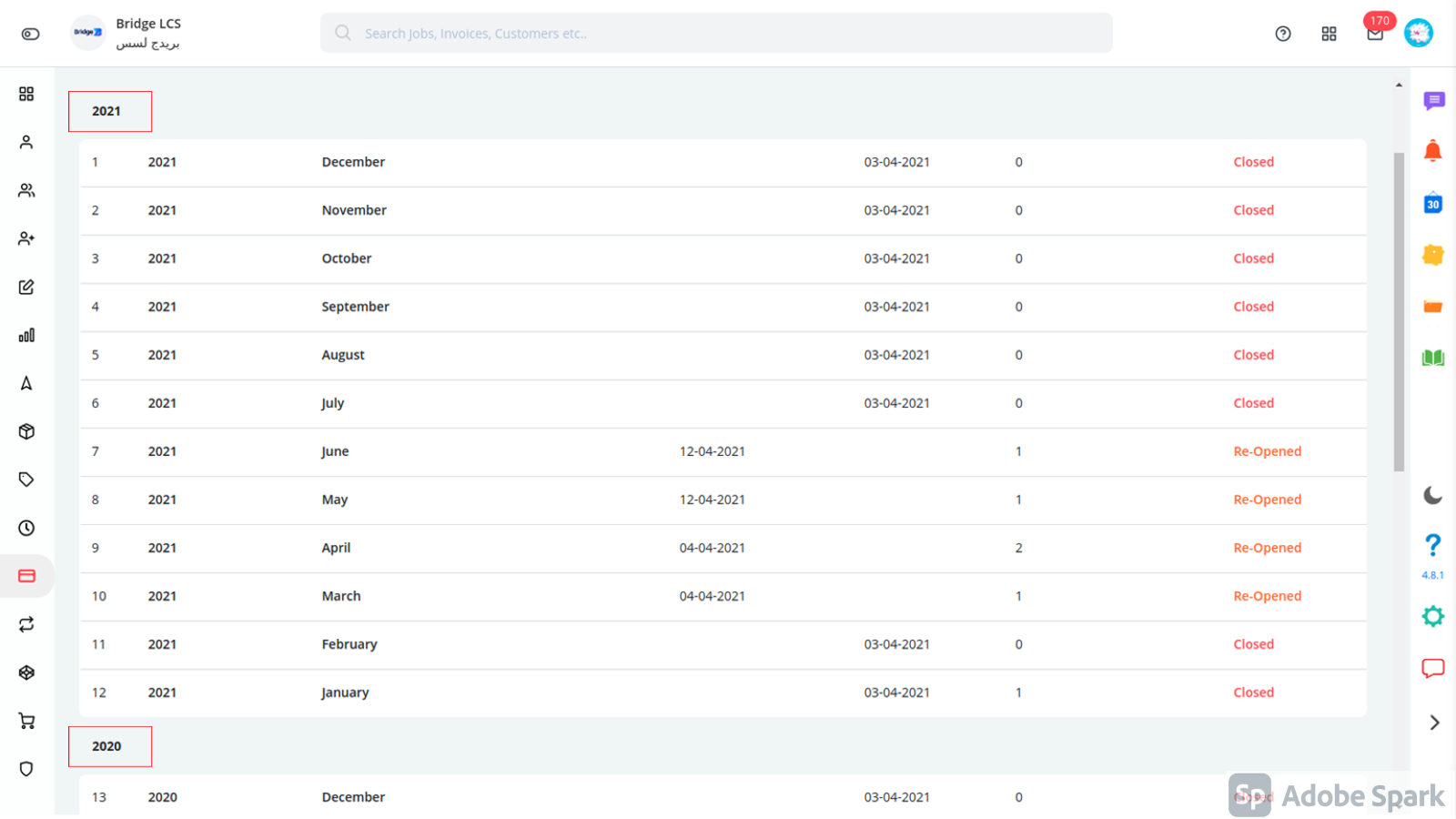 Period Filter In All Reports
A new filter Period has been added in all reports in the Bridge LCS system. Presently you'll be able to customize your report utilizing this period filter.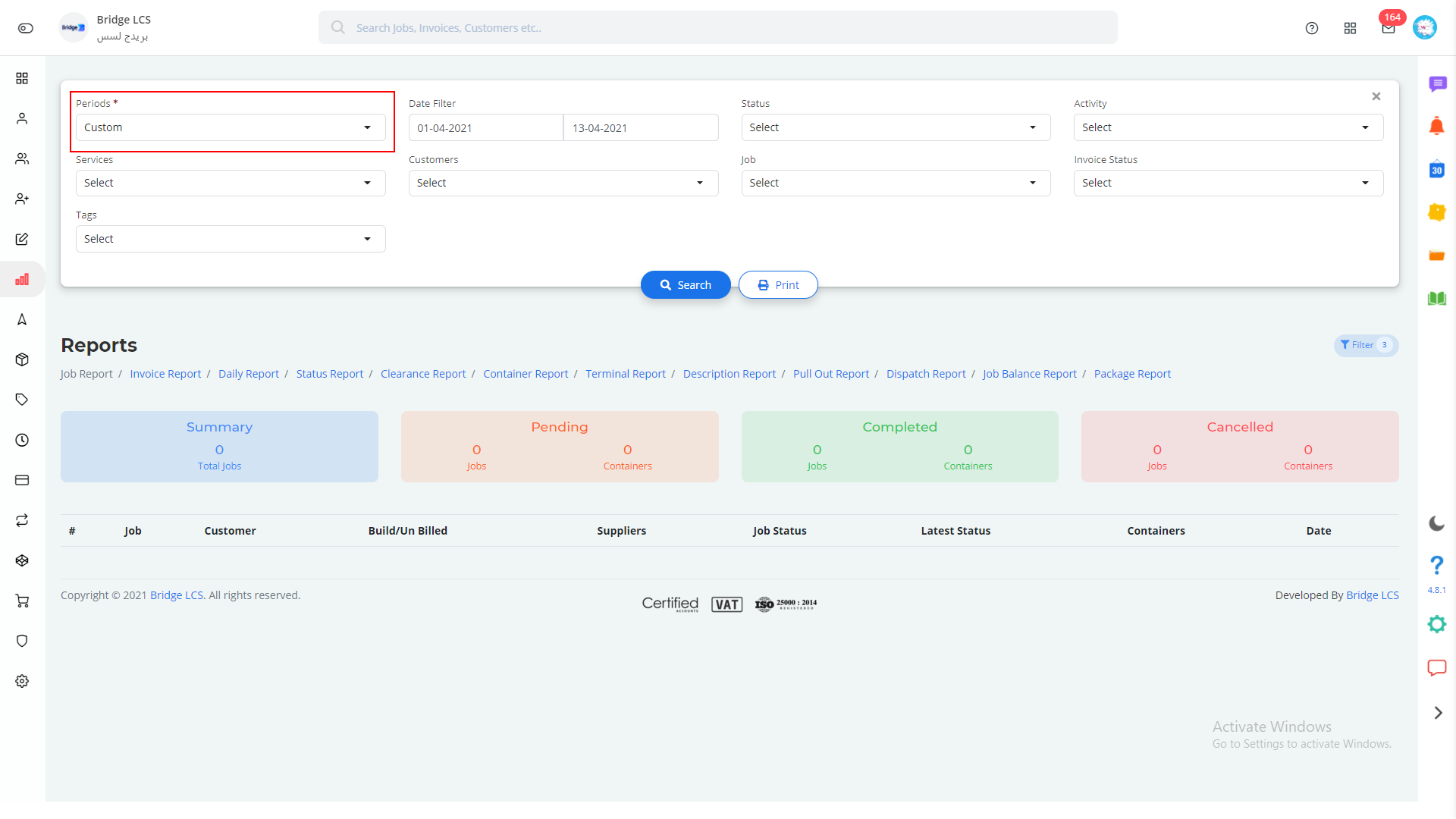 Redesigned Terms and Condition
We've taken another move towards making your work easier by redesigning terms and conditions. You may now make the necessary changes and modifications here.
Sales -> Quotation -> Terms and Condition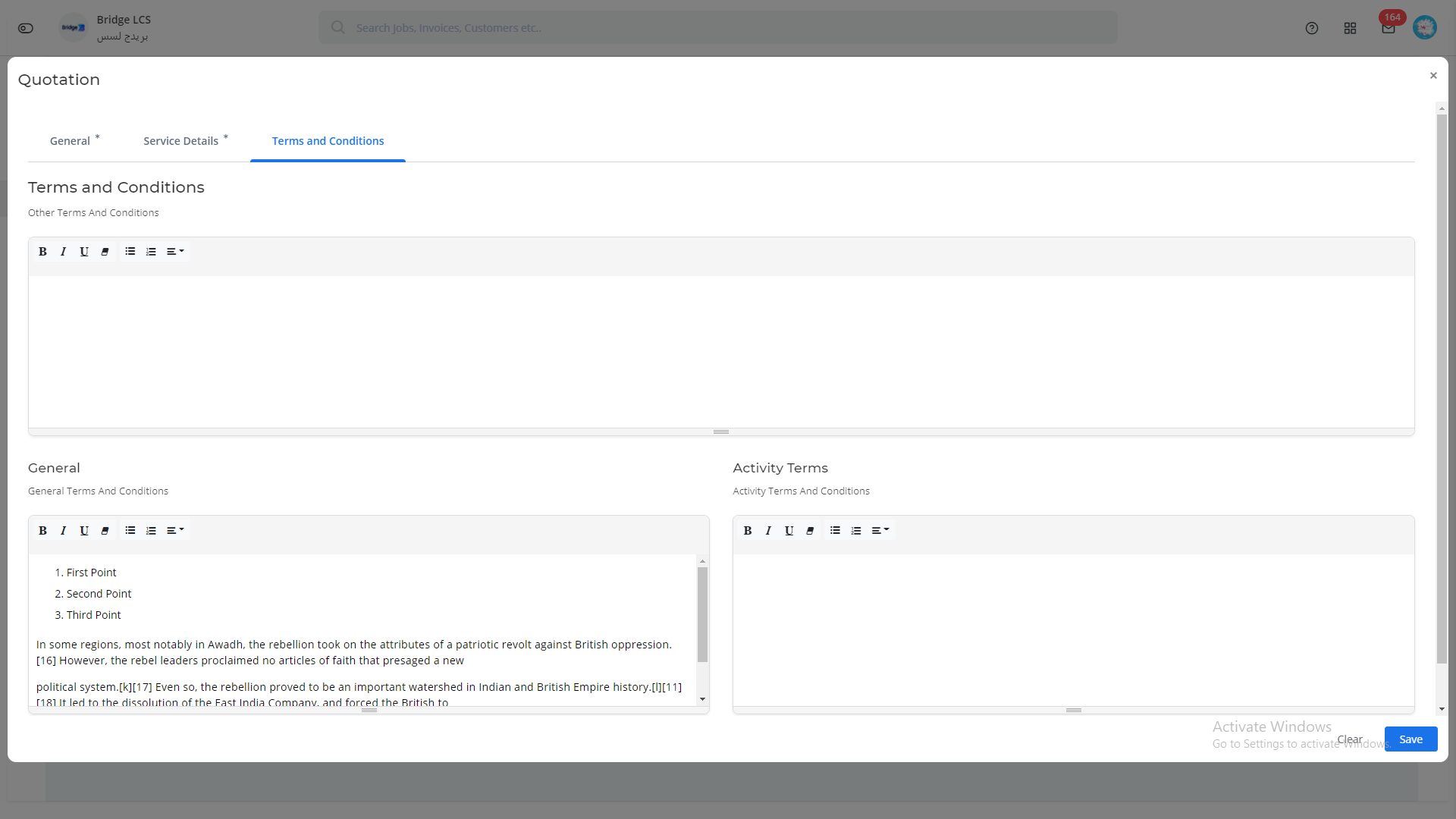 Action Enabled In The Employee List
View and Edit actions are enabled in the Employee list of the Payroll module. Now you can perform required modifications using these actions.
Payroll -> Employee -> Right Click Action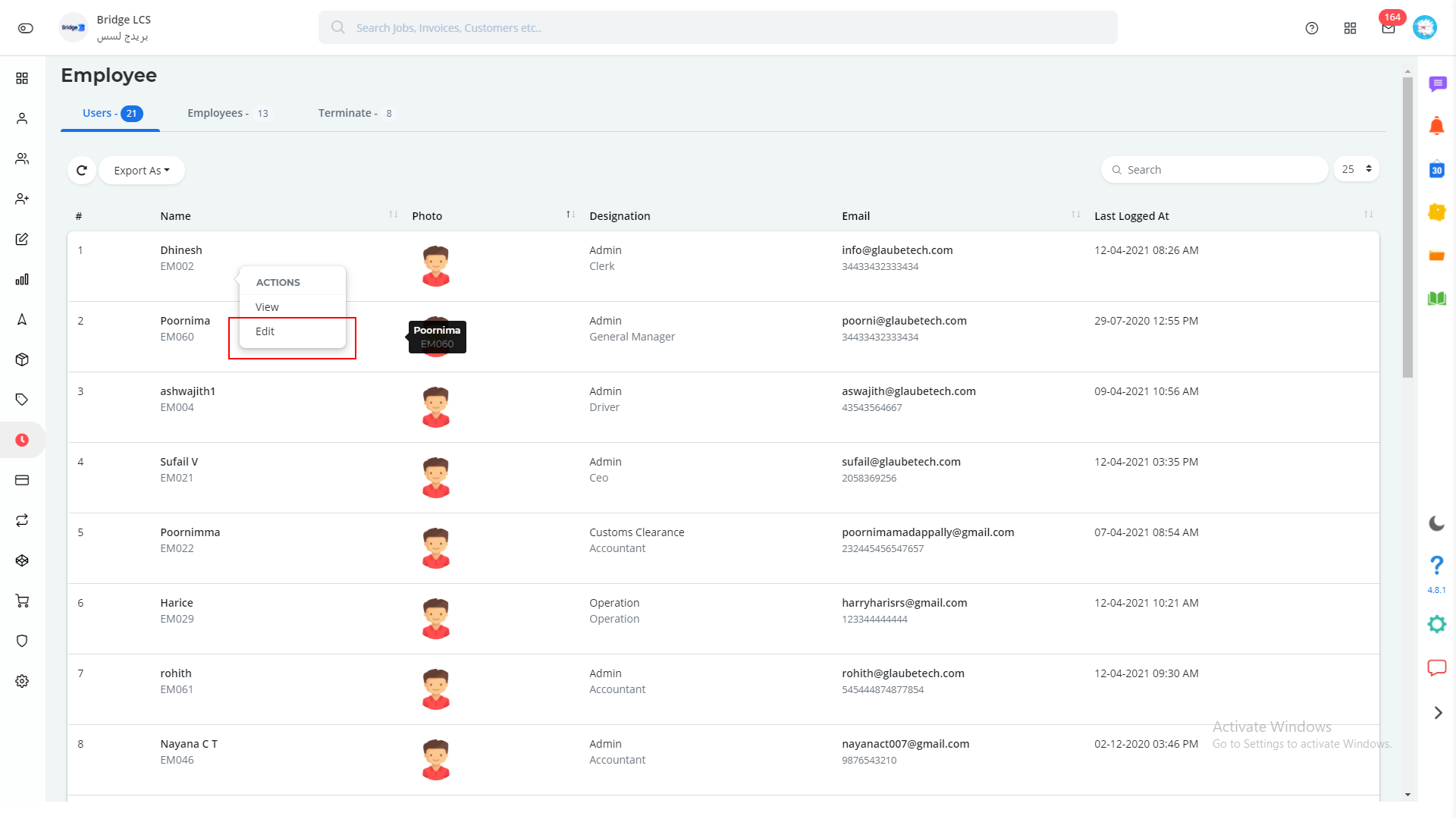 General Update
Our freight forwarding software system list pages now have a new look, as the export button and tabs have been completely revamped to make them more user-friendly.
Freight Forwarding Software Update: Conclusion
We fixed some bugs and boosted the overall stability. Try these great new updates now.
Thank you for reading and following our updates. If you'd like to learn more about our freight software please reach us.

Download Freight Software App From Here!
Bridge LCS Freight Software Previous Update!
Check Bridge LCS software's latest version 5.2!
Let us know your thoughts. Share your feedback on the Bridge LCS contact forum. We will use your feedback to make improvements.
Follow us on Twitter, LinkedIn, Instagram, Facebook
Bridge LCS video tutorial