Real-time shipment tracking in logistics management software – In this era of better technology, everything is online. As a result, people will tend to spend more time on their mobile or computers than anywhere else. Most work is conducted online across many industries, which we find to be effective as well.
A recent survey shows that logistics related works are usually done online for efficient workflows.
Tracking shipment in freight forwarding and logistics software programs is among one of the most useful updates. Real-time tracking of shipments allows you to see where your containers are, details about containers, and much more!
Moreover, without proper tracking of orders, the logistics operations fail to work. A tracking system is a definite necessity to achieve success and customer delight. With the help of shipment tracking, they offer an extensive range of advantages to those dealing with the shipment.
What are the features of shipment tracking in logistics Software?
Shipment tracking has a number of benefits and offers a much-needed boost to the freight forwarding and logistics business.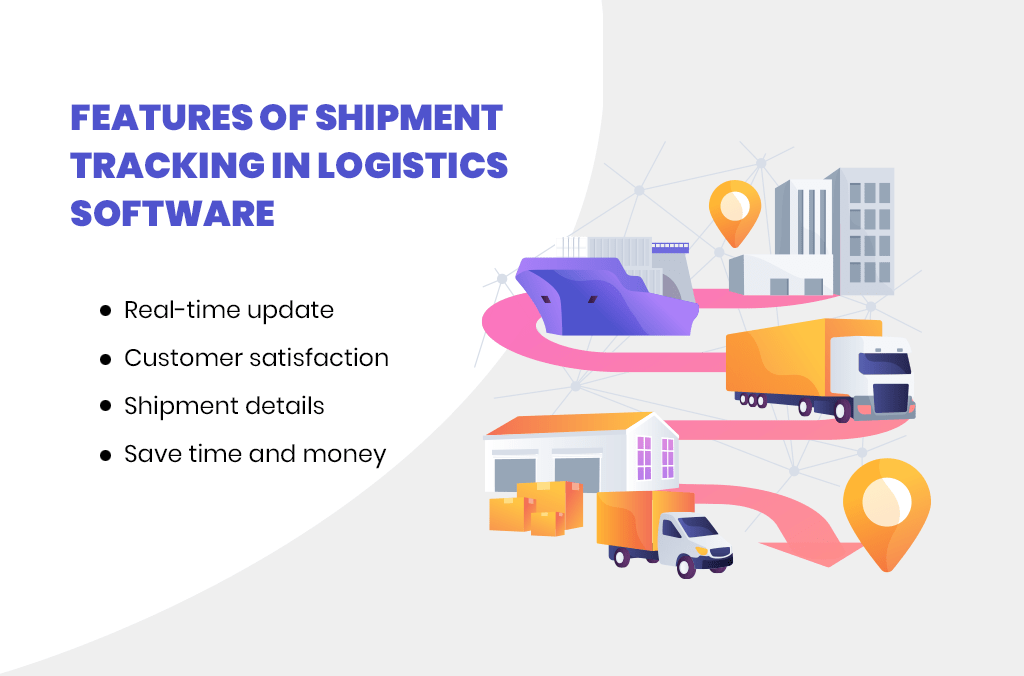 Logistics management software has a module to keep track of shipments. Typically, companies who rely on logistics software will use that program to update the status of their shipment in real-time so that both logistics companies and end customers can check up on the shipment's whereabouts. Some of the features are:
Real-time update of shipments
Increased rate of customer retention
Reduce communication with customers
Save time and money
How does Bridge LCS' shipment tracking work?
Shipment tracking is an updated module in Bridge LCS' logistics software. It helps to track the status of shipment. The advanced updated module offers real-time updates on the shipment positions, it is simple and efficient for logistics companies to keep up to date.
No need to invest in additional software to track shipments. Track your shipments in real-time using a single dashboard on Bridge LCS.
With Bridge LCS, logistics companies and end customers can confirm the location and arrival of your shipments at any time. Our software offers a variety of features and functionalities designed to help users in the logistics industry easily plan the logistics of their shipments and operations. Letting you keep track of your shipment with real-time updates – saving you time and money.
How can I start tracking shipments using Bridge LCS? – In our cloud-based logistics software provides a simple shipment tracking module that helps you with the start-to-finish information on their shipment. The process includes:
Live Tracking can be accessed from the Job Module as a common feature. Along with that, tracking is attached to every applicable job row.
Head to Operations -> Job -> Container Tracking (at the right corner).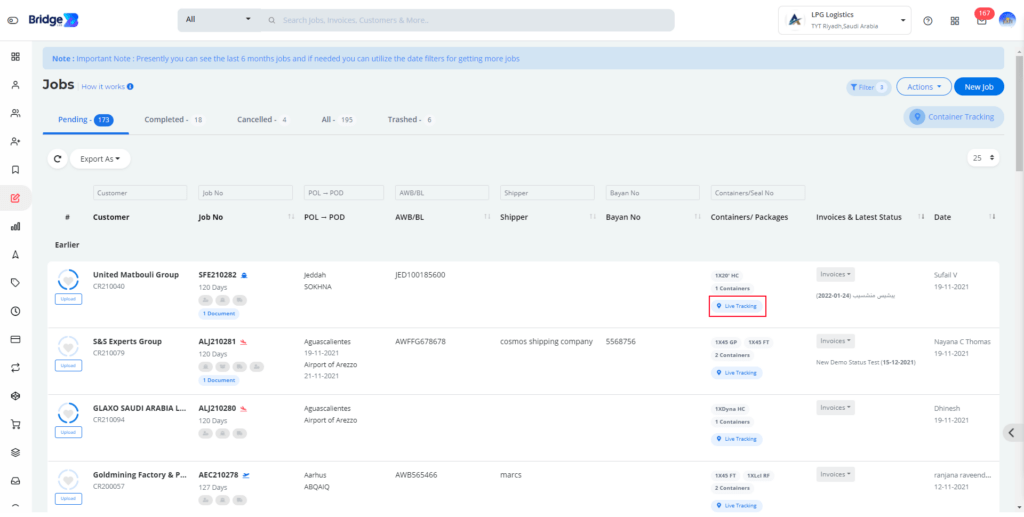 Search by Container Number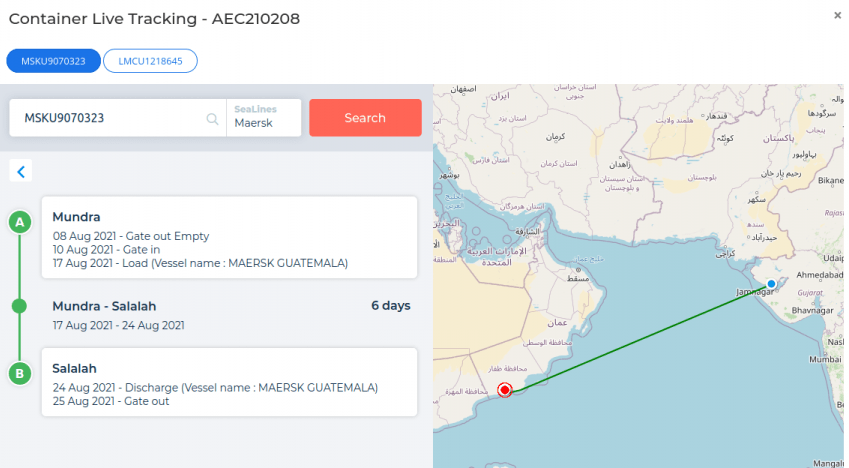 Another method to get redirected to the tracking section is to go to the required job with containers. You'll find the button for 'Container Tracking' on the right corner of the row.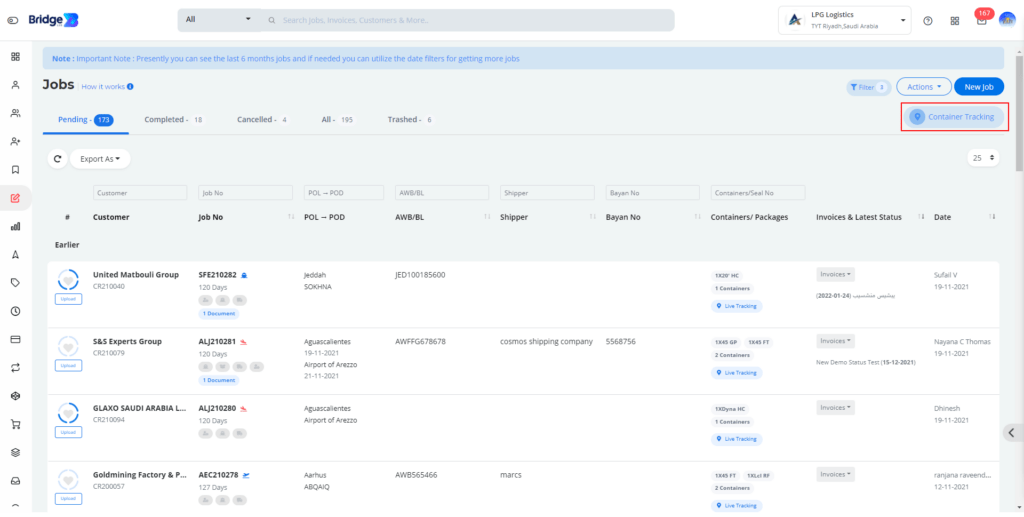 If you're ready to take your logistics process to the next level with Bridge LCS, try 14 days free trial now.

Follow us on Twitter, LinkedIn, Instagram, Facebook
Bridge LCS Video Tutorial