Establishing the improved features with the most expected release of version 5.3 in Bridge LCS' logistics planning software. We are glad to have introduced the most demanded features to assure that the requirements are met in a satisfactory manner.
This release included the major feature update Partner Concept along with other improvements in the functionalities.
Ready to learn more? Free signup now!
What's New
What is a Partner Concept and How does that work?
Partner Concept is developed with the idea of swapping the same data like customer and supplier. In certain times, Forwarders deal with people who act as both customer and supplier according to the services being done. In such cases, making invoices and maintaining reports under a common name would become tedious which results in inefficiency of reports.
To overcome this chaos, Bridge LCS has introduced the Partner Concept.
How Partner Concept Works?
Step 1:

Case 1: New Data: Create Supplier / Customer Data as you usually do and mark it to Save as Partner according to the data you are creating to suit the needs.
Case 2: If the data is already created and want to make them compatible with the partner concept later, then right-click on the required data and choose the link.
Step 2: Make a common name once customer and supplier data are linked for easier identification.
Once these two steps are done, we can fetch them as customer/suppliers according to the requirement while making invoices, vouchers, and jobs.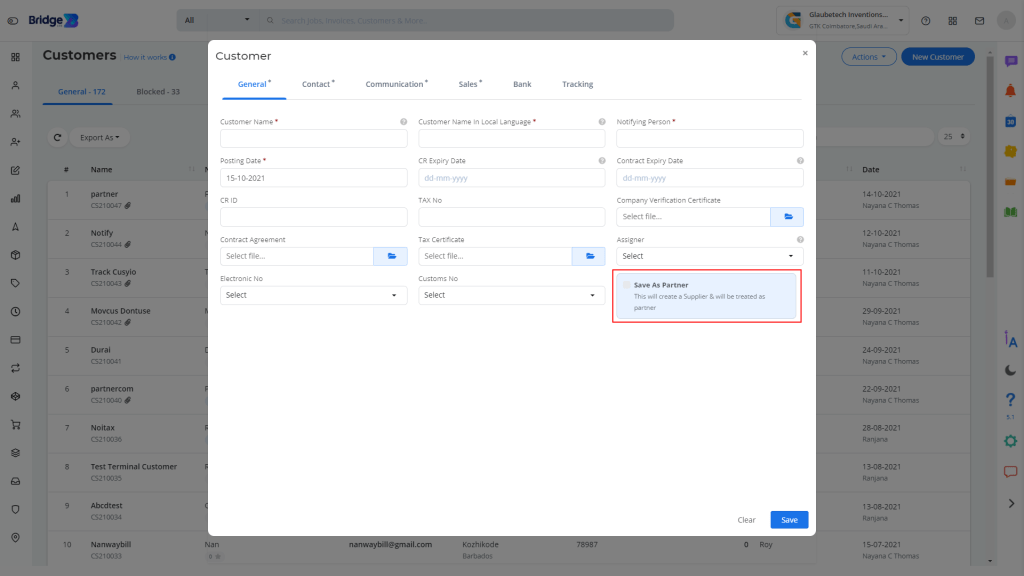 Partner Reports
Apart from the Customer and Supplier Report, a New Report called Partner Report is introduced. This report helps you to review and analyze the customer/supplier data which has been linked into a partner account.
Reports Generated in the Partner Report are regardless of the role/service being done.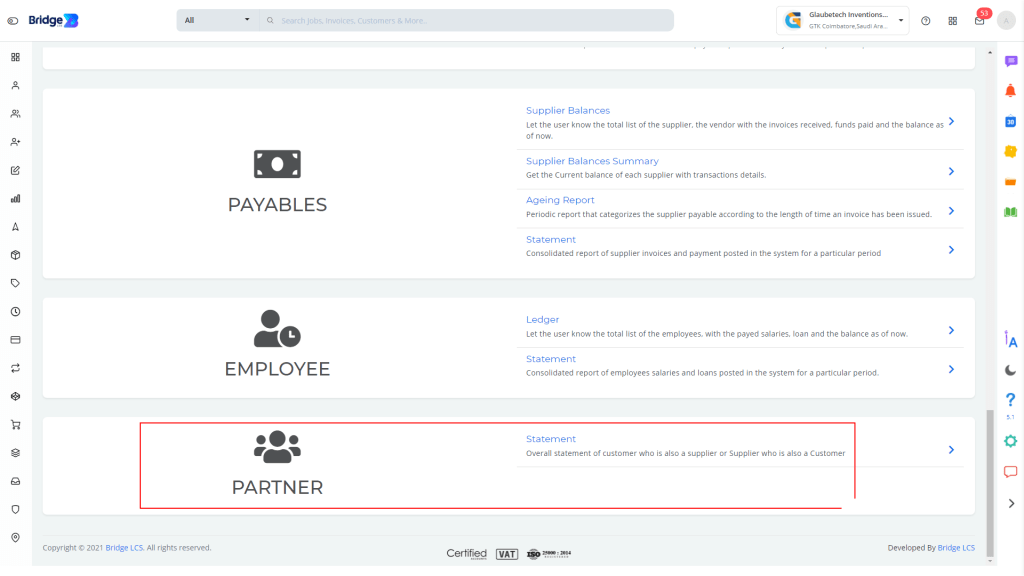 Advanced Notifications
This version is bringing you all the improved notification panels. This provides you with a different user experience along with ease of data access.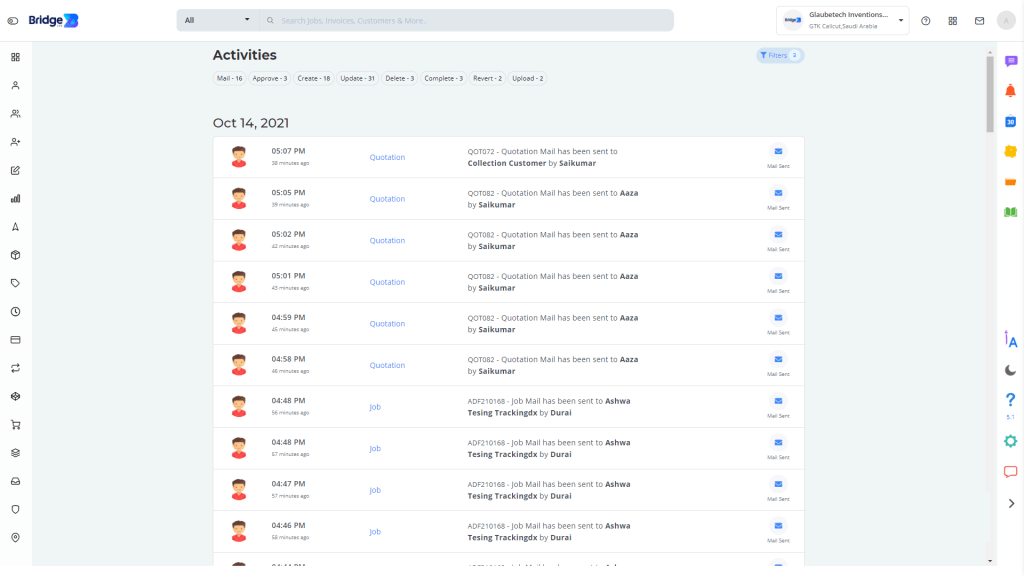 Get Started Today!
In addition, We fixed some bugs and boosted the overall stability. Try these great new updates now.
Download Logistics Planning Software App From Here!
Bridge LCS logistics Software's previous version!
For questions about this update, please give us a call at +966 501856979 or send us an email at info@lcsbridge.com. Additional information about our products can also be found on our website. – www.lcsbridge.com.
We look forward to hearing your feedback.
Follow us on Twitter, LinkedIn, Instagram, Facebook
Bridge LCS video tutorial