Bridge LCS logistics management system is back with another major updated Version 5.4. This is a proud moment for us all to let you people know that our Technical team has worked hard to release two major updates in the same month. Bridge LCS provides the best solution to your logistics operations and acts as the best logistics software.
The Biggest difference you will notice in the new version is the improved benefits and UI on the modified features.
The Changes you will notice in the current version are,
E-Invoice Generation
Advanced Customer Portal
Improved Container Terminal
Keep reading the below information to get the overall idea of what has been introduced.
Want to try your hands on Bridge LCS, Then register for 14 days Free Trial.
What's New
E-Invoice
On account of the new guideline released by ZATCA and to ease our customer's experience, our logistics management system launched the new e-invoice system. The major purpose of including this feature in the current version is the comfort of customers along with the new KSA Government Guideline.

With the modern e-invoice concept, you can now attain the following benefits,
Reduced Time and Cost
Avoids Inaccuracies
Easy Transmission
Effortless Invoice Report Tracking
Increased Productivity
The above-mentioned points are common / highly required benefits. E-invoice has a lot more advantages with its presence.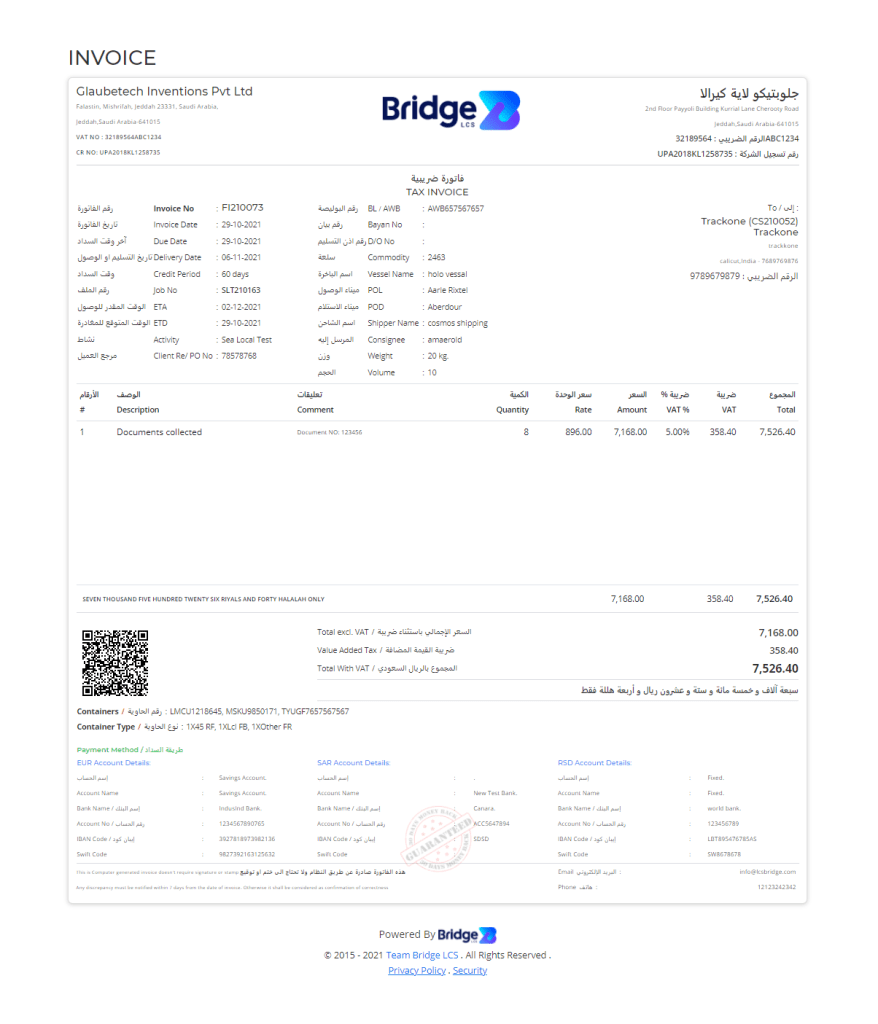 Advanced Customer Portal
This feature is highly customer-oriented and shall benefit many in variant ways. The improved Customer Portal helps the end-users to access the complete details of the job along with documents, tracking information, current status, and much more.
Advanced Customer Portal also helps in knowing the container details, Bill Number, Estimated Arrival and Departure, Vessel, Commodity, and much more. This would be the best application every service provider can give to their end customers. Using Customer Portal reduces the job of following up over calls and emails now and then to know the status.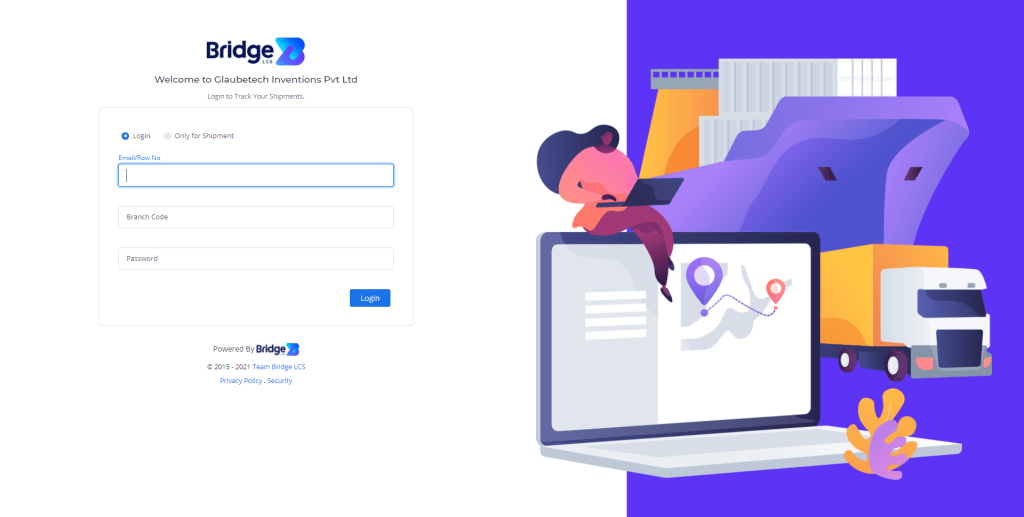 Improved Container Terminal
Container Terminals are one of the crucial data to be maintained for a smooth operation. This Version provides you the convenient features to create and manage the inward and outward waybill. Terminal Invoices can also be easily generated with the Improved Container Terminal.
We trust the users will be benefitted from the enhanced features released. To know more about the newly released version, get your trial started as a free sign-up.
Make your Process Easy with Bridge LCS
For questions about this update, please give us a call at +966 501856979 or send us an email at info@lcsbridge.com. Additional information about our freight forwarding software can also be found on lcsbridge.com.

We look forward to hearing your feedback.
Follow us on Twitter, LinkedIn, Instagram, Facebook
Bridge LCS video tutorial