Customer Portal is one of the important functionalities every logistics company should focus on. It is now becoming a very critical component of the customer experience and if your Logistics Solution doesn't have a customer portal on the web or mobile then you are likely to lose out on potential sales.
What is a Customer Portal in a Logistics Solution?
A customer portal in Logistics Software is a platform that allows customers to track the consignments. It is a simple and effective way to keep customers informed about the status of their consignments frequently.
The customer portal gives you an opportunity to connect with your customers, a portal that can help you increase customer satisfaction with better understanding. This blog will look at the importance of using a customer portal in Logistics companies.
Why all logistics companies should start using Customer Portals?
In the logistics business, it is very essential that you keep track of your customers so that you can make your logistics business more customer-friendly and provide them with all the information in one place. Considering this, Bridge LCS has introduced a 'Customer Portal' for you, where you can maintain the job/ consignment details, and files related to all the jobs, live tracking information, and much more.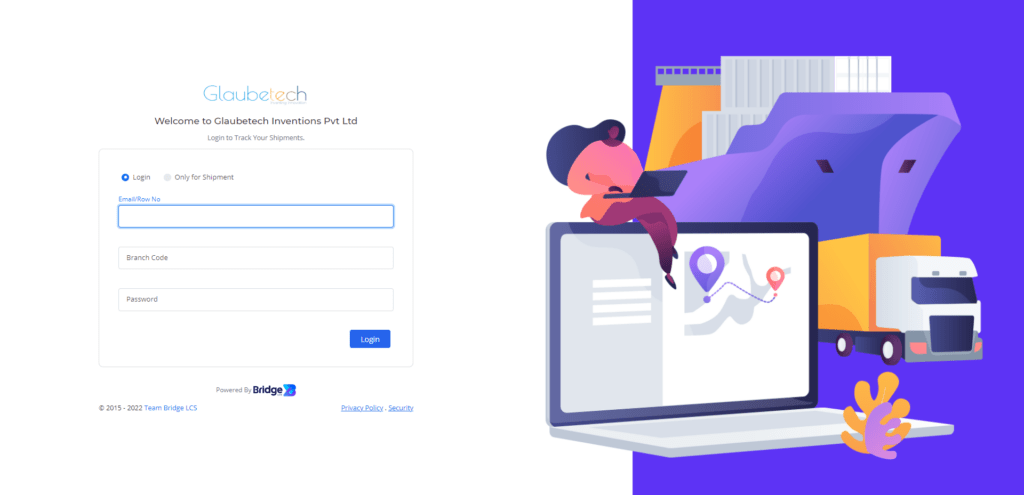 Self-serviceable Portal:
With the customer portal, users are now free to access and track the status of their shipments without any hindrance. As a result, users will spend less time contacting the customer support team to get updates on the status.
Confidentiality :
One of the biggest challenges that we face when we serve customers is making sure that the information they give us is kept confidential. In an industry like logistics where data is critical and where we deal with sensitive information, it is important that we have a system that allows us to serve our customers with the highest level of security. Bridge furnishes complete confidentiality with the improved owner and user access. Data on the Bridge customer portal is highly secured, and it is backed up on three different servers.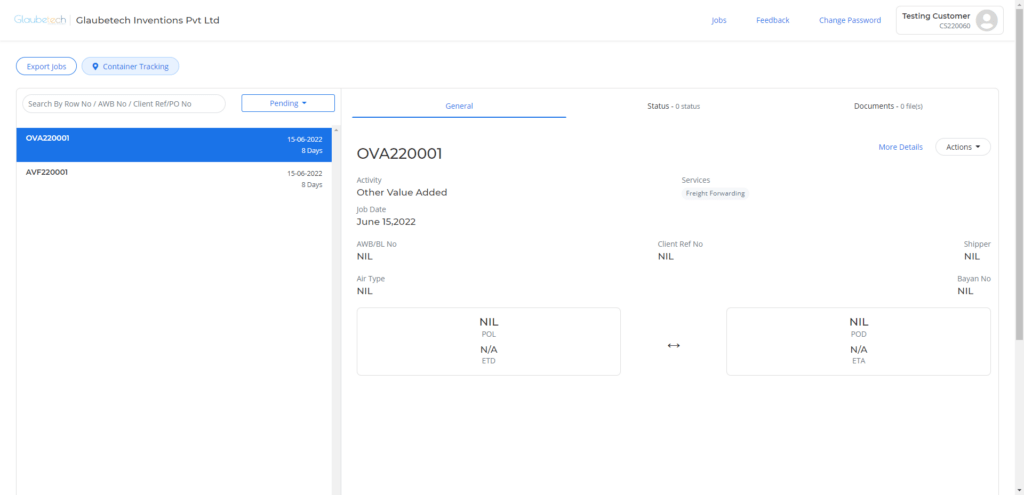 Secure File Sharing in a logistics solution :
Bridge Portal makes sure that the uploaded file is completely confidential. The file gets shared with the customers which they can access via the Bridge customized customer Portal.
The file uploaded against a job is captured in a secured mode, allowing customers to access the files they need at the right time with complete confidentiality. The customers are only able to access it when they have a Valid username and password.
Reduced Customer Service :
With the dedicated customer portal, users can now go from accessing their shipment status to downloading files and doing everything else in between without needing to get in touch with the customer support team as most processes are automated.. This reduces the need to contact the customer support team every now and then thereby reducing the time and cost.
Conclusion :
A customer portal is a great way to provide your customers with an easy, convenient, holistic view of all their shipments and more value to your customers.
Here at Bridge LCS, we pride ourselves on being able to not only provide our customers with the most comprehensive Logistics Management Software but also to help our customers maximize their business potential. We're proud to offer a customer portal that our customers can use to track their shipments and more.
If you're interested in learning more about our customer portal, please visit "Bridge LCS 14 days Trial".
Thank you for reading.
Your Valuable feedback and suggestions are welcomed in the comments section.