Are you spending a lot on deploying Logistics Solution in your organization without a proper plan ? or Do you think the software you have selected is not appropriate?
Well, For a small Business cost would be a major factor when purchasing logistics management software. If you are planning to purchase a Budget-Friendly Logistics Software, Do read the Complete Blog !!
How do we define a Logistics ERP as a budget-friendly solution ??
Before we get into the Budget-Friendly Solution Factors, let's define What is ERP Software?
Successful shipments and tracking rely heavily on standardized protocols thereby requiring highly automated operations when it comes down to planning. Logistics Enterprise resource planning (ERP), is a valuable tool for managing customer relations, imports, exports, employee data, and accounting procedures in large organizations.
Why do we need to choose a cloud-based ERP over on-premise software and Which is more budget-friendly?
On-premise software requires a large investment when compared with cloud-based software. It requires the installation of servers which are high in cost whereas cloud-based software is web-based.
If we talk about accessibility, On-premise software cannot be accessed outside the organization but the Cloud-based software can be used anywhere, anytime.
For best results and a budget-friendly solution, it is recommended to choose a cloud ERP over an On-Premise Software.
What makes Bridge LCS the best budget-friendly Logistics solution?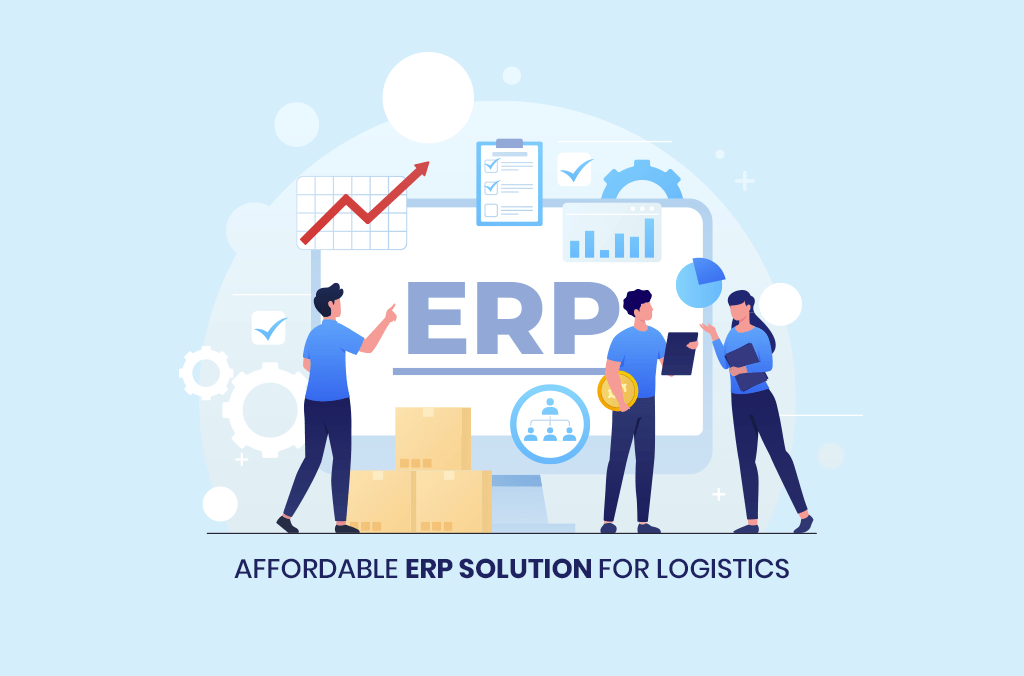 All in one Logistics Solution :
Bridge LCS provides logisticians and freight forwarders with a comprehensive solution needed to operate their businesses. It covers major operations like jobs, finance, transportation, payroll, customized reports, e-invoices, etc.
Live Tracking :
A live container tracking system is a vital tool that every logistics company must implement. However, setting up your own tracking solution is more costly than purchasing a tracking feature integrated with Logistics Software.
We provide an integrated solution to manage import, export, financing, and other aspects of a logistics business, including live container tracking.
Access Everywhere :
Being a Cloud ERP, it allows Logisticians and Freight Forwarders to access the software from anywhere without demanding any additional deployment or support.
Budget-Friendly Packages :
Bridge LCS offers multiple packages to suit businesses of all sizes. Depending on your size of Business, the packages can be activated. Check "Bridge LCS Prices and Offers" for more details.
No Hidden Cost :
Bridge LCS does not apply any hidden charges to the customers and zero deployment charges for the LITE and GROWTH packages which can benefit many startups and medium to large-sized businesses.
30 Days Money Back Guarantee :
In addition to the benefits discussed above, Bridge LCS provides a 30-day money-back guarantee which can be redeemed by the new users.
Conclusion :
In Conclusion, Investing in a cost-effective and comprehensive ERP Logistics solution can be the first step toward your long-term success.
You can now begin your journey with the 14 days Trial of a cost-effective ERP Solution by visiting www.lcsbridge.com.
Thank you for Reading !!