A week ago we have launched the Bridge LCS's mobile app for logistics. We are very grateful to inform you all that, we are one of the few software service providers for freight forwarders and logistics industries to manage their business through mobile.
In 2020, mobile usage is increased more than desktop usage. People are more likely to spend more time on mobile. Most of the work is done through mobile in all industries.
The survey showed that logistics companies get more advantages through using mobile. Our user-friendly mobile app will enrich your business while working on mobile. The main benefit of mobile is to manage your business whenever and wherever.
Logistics Mobile App Features – Easy To Use And Access
Allows you and your end customer to track the shipments from your respective places and the status of the consignments can easily be sent if the end customer requires.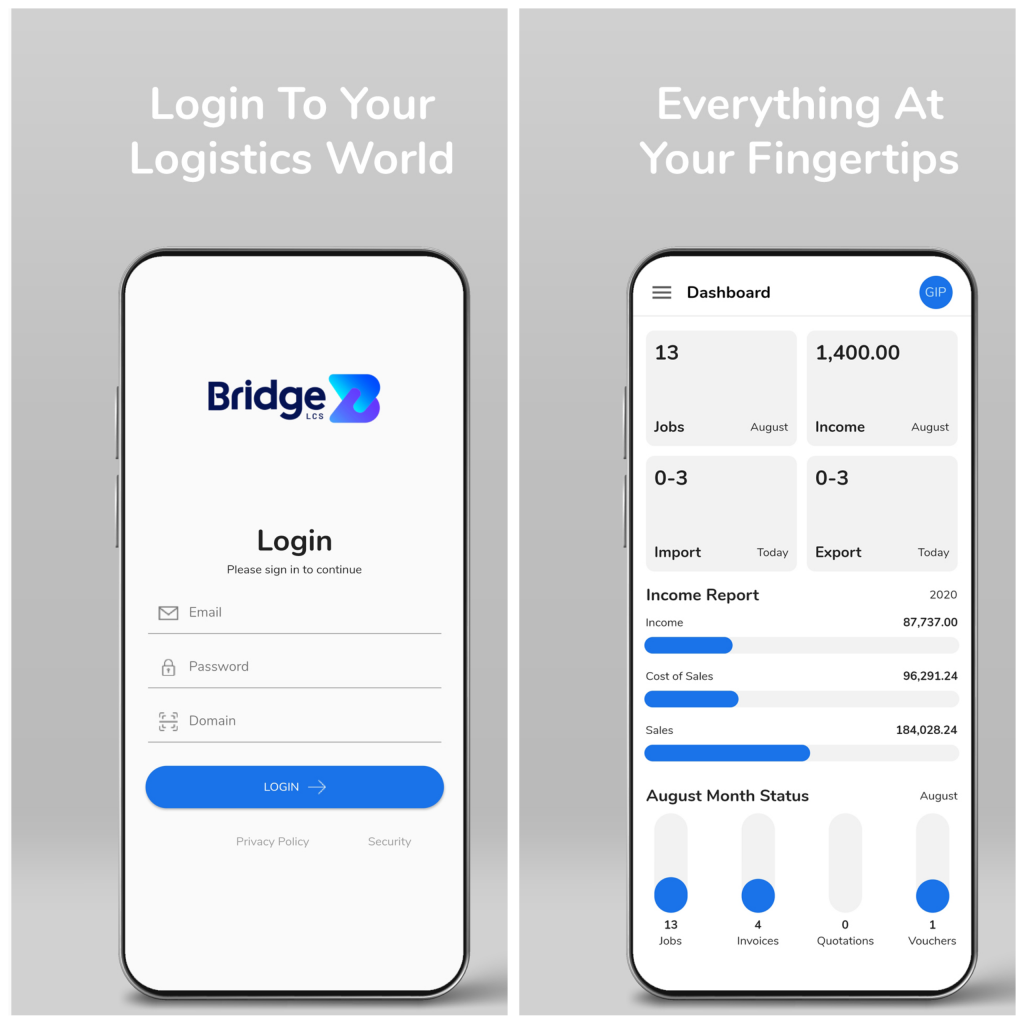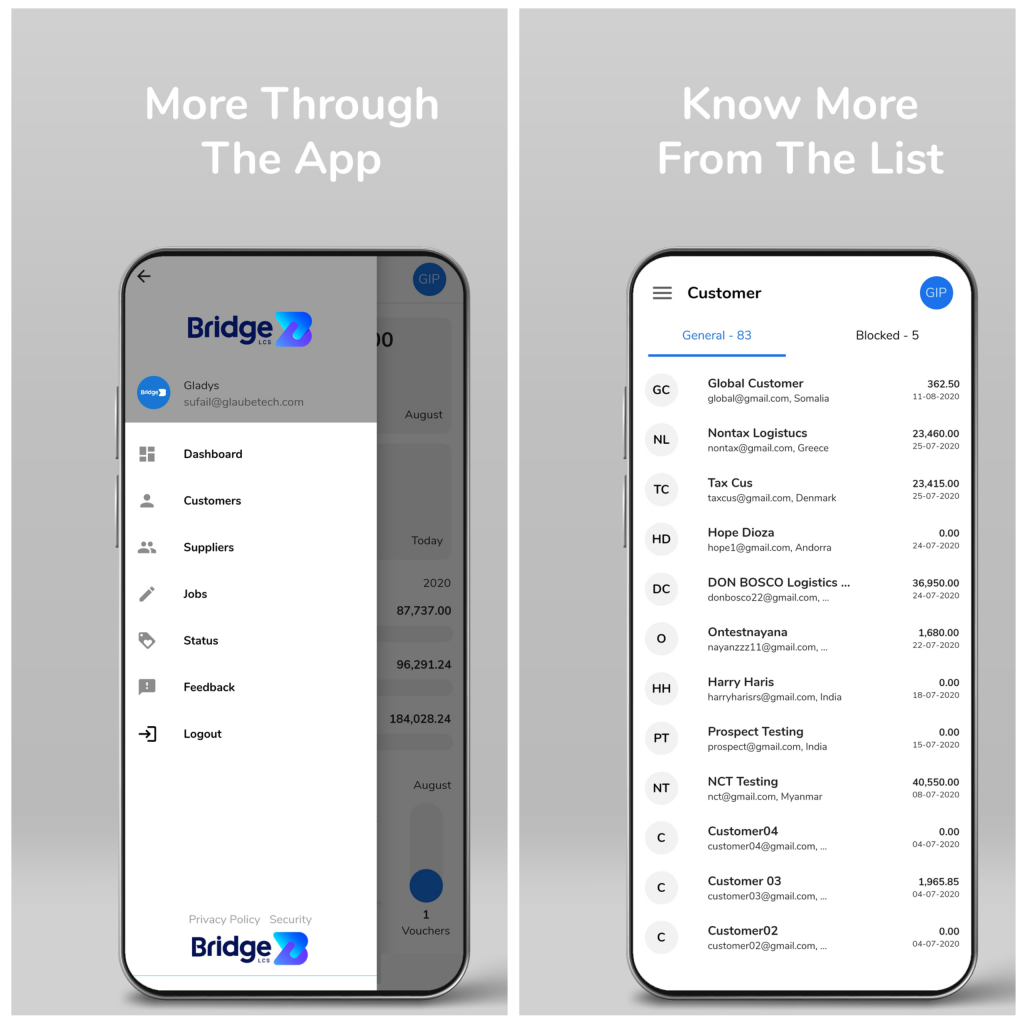 The Current Version of the Newly Released Mobile Application has features that grant you to view/share the status of your consignments with a single click with your customers. You can access this app from anywhere. The logistics company facing some challenges when using a mobile app. Here are the right mobile app features for logistics or freight.
Viewing the Overall Status of the Consignments and Income in the dashboard.
Accessing the data such as Email Id and Balance of each respective Customer and Supplier.
Handling the Jobs of Different Status in an instant manner.
Uploading and Managing the document along with the corresponding Job.
Viewing and Adding the Status of Jobs in a timely manner.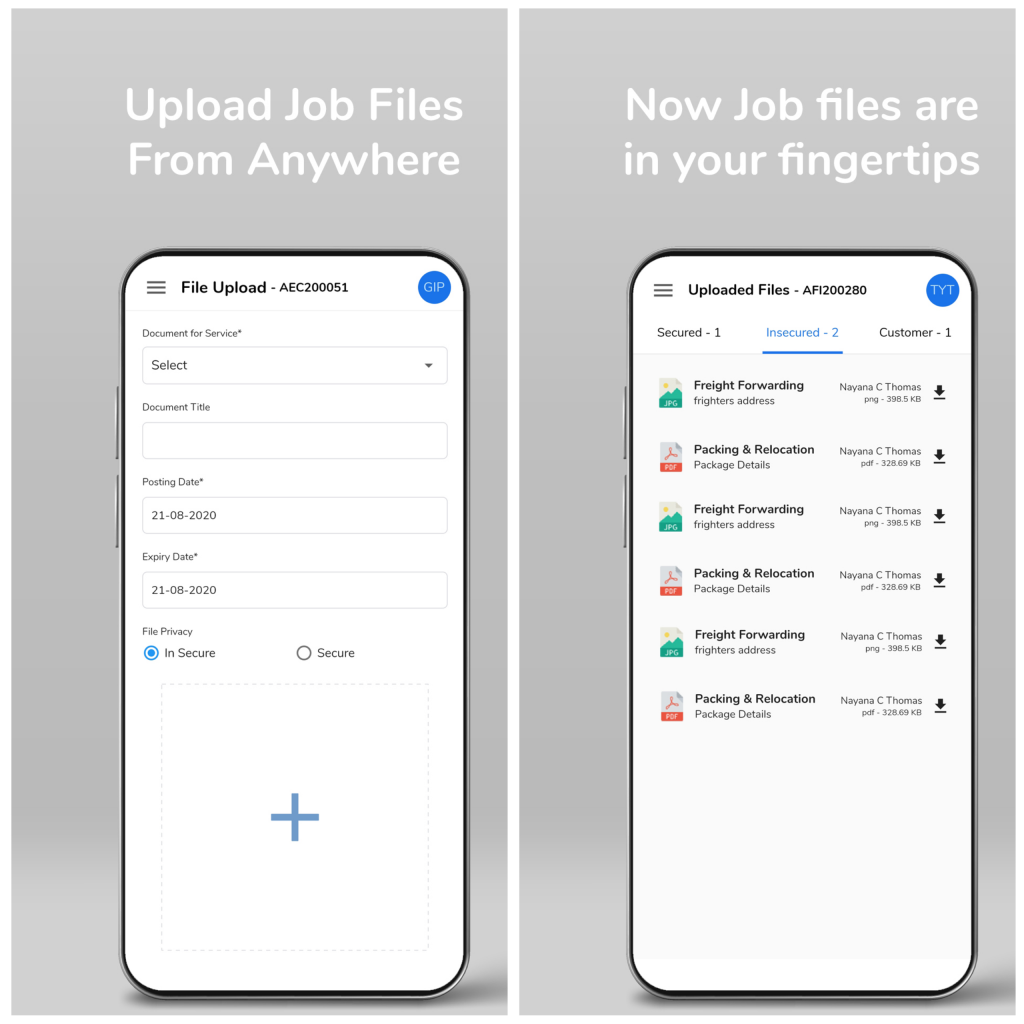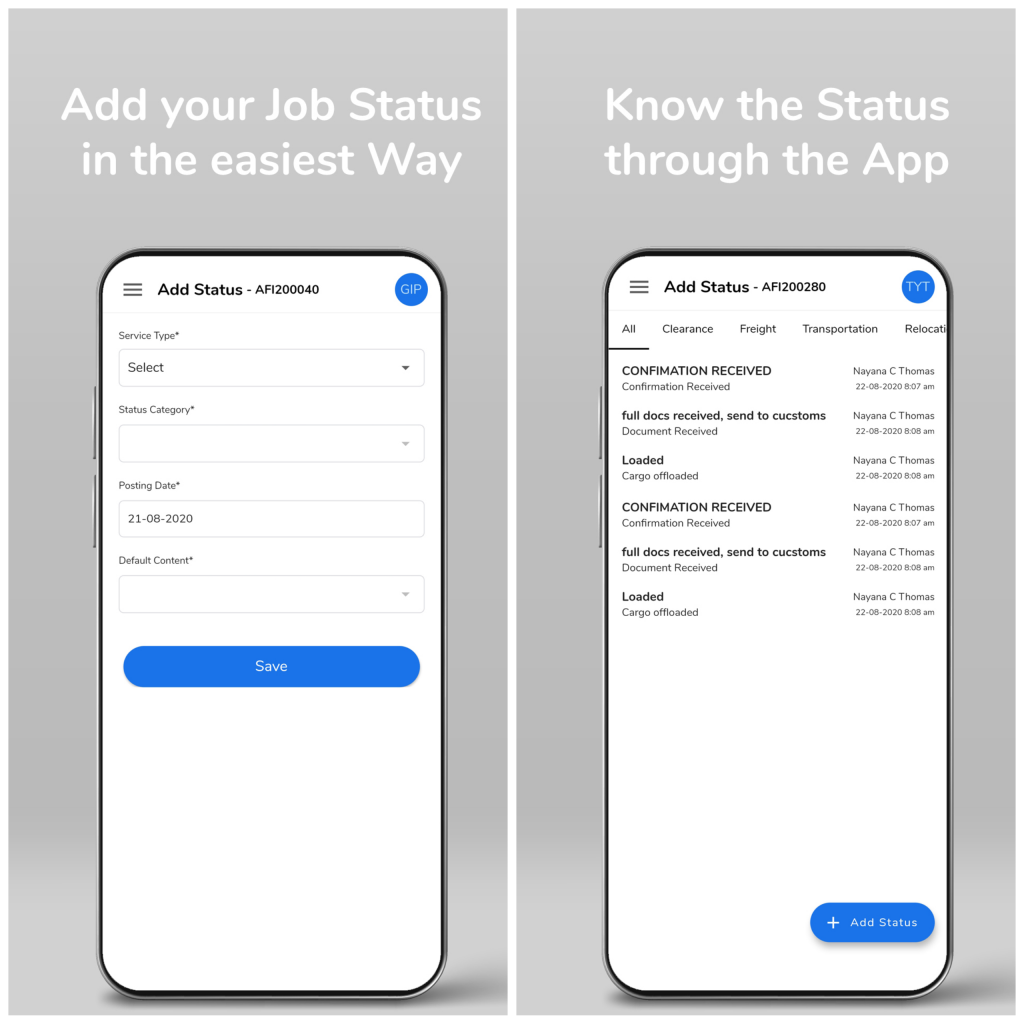 Altogether, this application helps all the users to work over their status/progress of consignments from wherever they are. This application does not need any special setup to work. You can focus more on the status updates rather than being dependent on your laptops/PCs.
Conclusion
We're not stopping here. We will update the latest features and that will enhance your logistics business and more productive through mobile. The tracking of containers will be updated in the next version soon.
Make invoices rapidly from your mobile when you are with your customer rather than being dependent on your team from the office to prepare and share the same.
If you are an existing user of Bridge LCS, you can directly download the app from Google Play Store and start using it. If you are not an existing user, please reach us to get yourself registered and get benefits using BridgeLCS. 
Download Mobile App From Here!
Thank you for reading and following our updates. If you'd like to learn more about our logistics software please reach us.

We're really looking forward to your feedback.
Follow us on Twitter, LinkedIn, Instagram, Facebook
Bridge LCS video tutorial