Introduction to Bridge LCS: The All-in-One Logistics Solution
Bridge LCS is a logistics solution hosted in the cloud for companies in the transportation and logistics sectors. In addition to contact management, work tracking, invoice production, document control, tasks and reminders, a customer monitoring app, and other capabilities, the platform is accessible throughout the Middle East and India.
Businesses may input jobs and view all pending, in-progress, and finished jobs from the dashboard using Bridge LCS. Using the personalized interface, customers can also follow their shipments and containers. You can handle calls, tasks, emails, jobs, bills, quotes, and more using the logistics solutions mobile app for Android from any location.
Understanding Bridge LCS
Version 5.9 of the Bridge LCS freight management ERP Software is now accessible. Numerous interface tweaks and enhancements are included in this version. This most recent edition provides more growth and expansion prospects for the freight and logistics industries. To find out more about what this new release for efficient logistics contains let's read on:
What makes Bridge LCS unique?
Take a look at the new features that have been added to this logistics solution.
Live Tracking of Containers in an End-to-End Logistics System
People today need help obtaining information on their container's tracking, causing delays and disorganizing other schedule-related tasks. The logistics solution and freight forwarding software must have a way to track and inform their clients regularly to keep this task moving in the right direction. Gaining the consumer's trust is crucial in the freight and logistics sector if you want to boost business success. A live tracking system is always more effective if used in conjunction with other freight forwarding capabilities.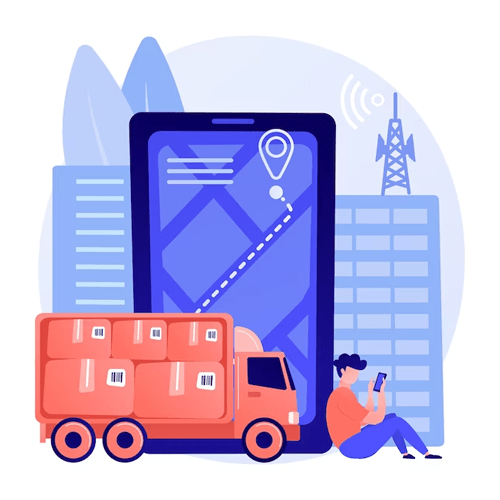 ● Productivity gains: Once clients know the location of their containers, they may organize their schedules to accommodate any delays or routine changes. Additionally, this cuts down on time wasted on scheduling and other performances, directly affecting their revenue.
● Reduced Overheads: Live tracking reduces the overhead of having to call the service provider repeatedly to obtain updates.
● Security: Live tracking provides peace of mind and reassurance that your containers and products are safely making their way toward a real route.
Live Exchange Rates for Currencies in a Logistics Solution
When freight forwarders have customers from all over the world, currency exchanges are one of the biggest issues they encounter. When managing accounts and sending invoices/vouchers to clients, using various currencies in a single invoice or piece of software may need clarification among the users.
It is easier for them to have a software solution for many currencies if they employ internal software. Having a currency exchange rate as an alternate choice might help you in many situations to prevent such problems and offer you a seamless, streamlined supply chain.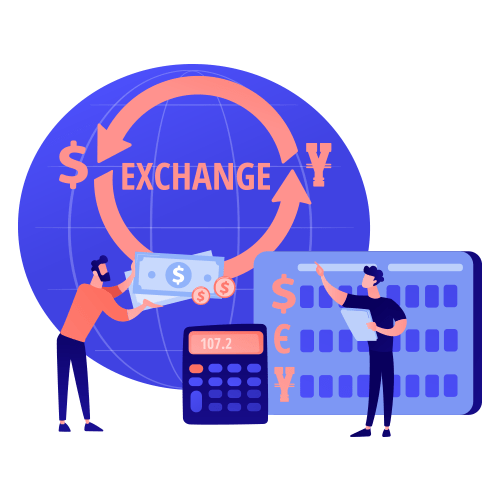 Driver Management for Optimal Truck Allocation
For businesses with multiple trucks to handle, driver management and allocation may be a challenging procedure. It can be challenging to meet client requests and keep a successful business running without a dependable and effective system of driver management and vehicle allocation. Thanks to Bridge LCS, companies can keep a thorough picture of all of their cars, drivers, and routes in addition to managing and allocating drivers.
Lighthouse Search in a Logistics Solution
One of the most beneficial new features in this edition is Light House Search. You can quickly search data throughout the Bridge LCS System thanks to this special function, which helps you save a lot of time. Light House Search is one of the most beneficial new features in this edition.
Logistical software may help you save labor expenses and boost productivity.
Bridge LCS is one technology that can help you cut labor costs and boost supply chain productivity. By optimizing procedures and automating jobs that formerly required a lot of human work, logistics software assists firms in lowering their labor expenses. Besides helping firms manage their inventory, shipping, and transportation operations, it also helps them plan and optimize their supply chain operations. By employing an efficient end-to-end logistics system, businesses may better manage their inventory and cut labor expenses related to manual inventory management.
Task Logs
Users may quickly view the most recent action list in job log updates, which results in receiving the most recent activity, such as create, upload, etc., in the system.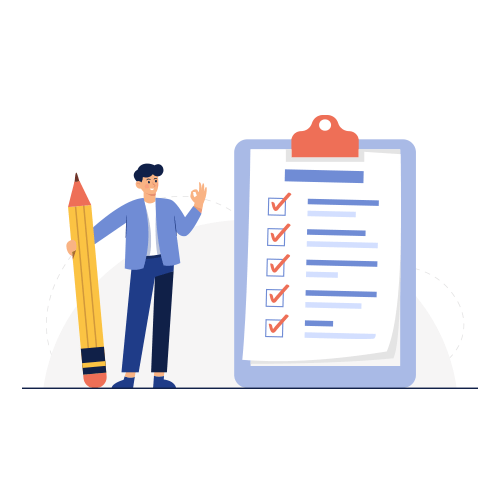 Job Status in a Logistics Solution
The most recent version of cost-effective logistics now displays the job status on the job list page without putting a load on the pocket of the business owners.
Numerous Branches
The Bridge LCS software's numerous branch functionality aids logistics organizations in adding several branches. Additionally, switching branches is simple. This function aids in managing and controlling all branches inside a single piece of software.
Conclusion
The most recent edition of the ERP system for logistics and freight forwarding includes the necessary features. Bridge LCS has made functioning and tracking really easy. If you also own a logistics business then this ERP software is a must-have for you to enjoy a seamless performance.