5 Tricks to Save You Time, Headache, and Money Using Bridge LCS
The logistics business encounters numerous obstacles daily. Logisticians always look for ways to streamline processes, whether by better-managing client expectations or enhancing freight operations. These difficulties can be met head-on with the help of Logistics Software, like bridge lcs.
Customer satisfaction is a top priority for logisticians and one of their hardest obstacles. You'll need problem-solving skills and in-depth familiarity with consumer needs for this. To alleviate logisticians' efforts and provide them more time to attend to customers' wants and needs, Bridge LCS can automate certain operations.
For this blog post, we'll focus on a few Logistics management tips by using the Bridge LCS logistics software.
With Logistics Software, you may save money on labor and increase productivity
Bridge LCS will help the supply chain save money on labor expenditures and run more smoothly.
By optimizing operations and automating tedious manual activities, logistics software helps organizations save money on labor. Managing inventory, shipments, and transportation are just some of the supply chain activities that aid firms with planning and optimizing. Good Logistics software helps businesses keep better track of their stock while reducing the time and money spent on manual inventory management.
Simplified Management of Drivers for Optimum Truck Assignment
Companies with a large fleet of trucks face the additional challenge of allocating drivers to their trucks. Keeping up with client demands and sustaining a successful operation can only be challenging with a dependable and effective driver management system and driver allocation to lorries.
Businesses may streamline their driver management and allocation with the help of bridge lcs, which provides a comprehensive overview of all company cars, drivers, and routes. This helps businesses save money by keeping tabs on fuel use, maintenance needs, and vehicle performance.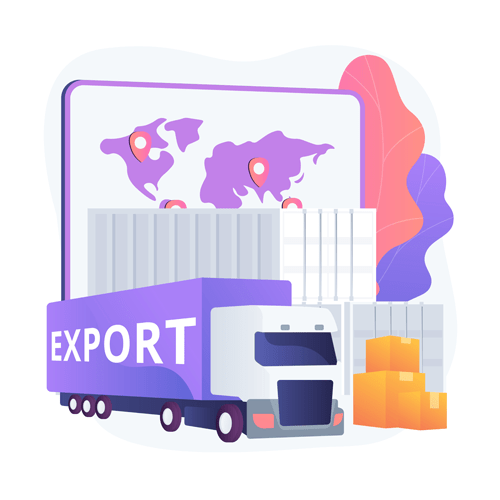 Effective Logistics Task Management in a Logistics Software
Any logistics program worth its salt will include task management. Users can create tasks and delegate them to specific logistics team members, improving transparency across the business and guaranteeing that everyone is focusing on work that is directly related to their position. Users can specify due dates, assign priorities, and delegate tasks to one another.
In addition to helping the logistics team stay on schedule, the task management function notifies users when work is overdue or complete. Since it improves transparency, streamlines task management, and connects to other systems, it is a crucial feature of any logistics program.
With the use of logistics software, customer service can be automated
Work processing, shipment tracking, and customer communication are just some of the manual processes that logistics software may automate, allowing more time to focus on other aspects of customer service. Automated notifications keep customers abreast of their purchases' progress, saving them a trip to customer support.
To resolve client issues promptly, automated reporting and analytics can assist in keeping customer care personnel up to date on industry developments and insights. Supply chains may improve their customer care and assistance with logistics software while cutting costs.
Maintain real-time monitoring of all shipments in a Logistics Software
You can make shipping more efficient by keeping tabs on packages in real time. End-users would appreciate real-time tracking since it keeps them informed and builds anticipation for the delivery of their parcels. It's simple to use and alleviates the anxiety of wondering where a package is.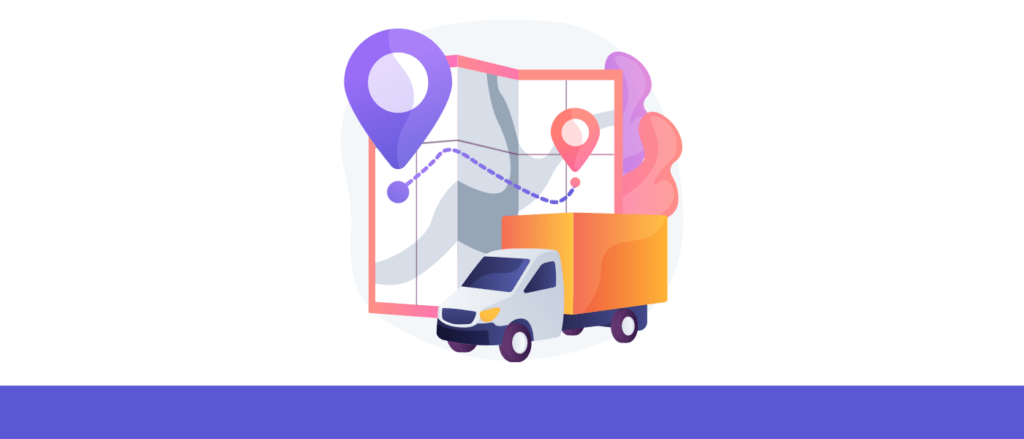 · With the quickest tracking
Once a shipment has left the port, knowing how it is progressing is crucial. The service provider must regularly inform customers of the current situation. Customers' faith can only be supported if freight tracking information is accurate. Our logistics management system includes a tracking solution that provides customers with up-to-the-moment information.
· Constant monitoring enabled by cutting-edge tracking technologies
Bridge LCS has implemented an accurate cargo tracking system to keep clients informed of the location of their packages at all times. Keeping consumers apprised of what they may expect regarding shipment information is crucial to the success of this business, which strives to provide assurance and peace of mind.
· Get the current status of your cargo by clicking here
Spending extra money by purchasing monitoring on your own may seem unnecessary. Still, bridge lcs has found that many clients are interested in understanding the status of their packages. Customers may begin to doubt the reliability of the shipping company and the storage facility if they are not provided with regular status updates. If carriers had a simple way to monitor the progress of their shipments at each step along the delivery chain, this sort of uncertainty might be eliminated.
· Tracking is simple
See the current location of your shipment at any moment without repeatedly contacting customer support.
Companies must now implement shipment tracking systems to guarantee the timely delivery of their products. You must be able to update consumers on the status of their orders, the steps to complete the delivery, and any delays or modifications that may affect the delivery timeframe.
Conclusion
We've tried to address some of the more fundamental difficulties you'd have without the perfect software. These Logistics management tips will be helpful to you in your software search.