You may be in a situation where you're looking for logistics software to improve the efficiency of your business, but not sure what type of software to get. There are many different types of software that are available on the market, but not all of them will be perfect for your company.
​It's hard to know where to start when looking for a new software program. There are so many to choose from and it can be confusing which one will work best for your needs.
This blog article is for logisticians who are looking to switch to a different software program and are considering their options. Well, in this article, you'll find all of the information you need to determine what your following software should be!
Find out the reason why the current logistics software is not fit for you
There are many software programs on the market that promise to make logistics and shipment management easier. So, how do you know if it's time to switch to a different program? Here are four questions to ask yourself:
1. Is the current software not meeting your needs? If you're constantly having to work around the software or input data in a way that doesn't make sense, it may be time to consider switching.
"Logistics software should make your life easier, not harder".
2. Is the current software outdated? Technology changes quickly, and your logistics software should keep up. If you're using an older program, it may not have the features you need to streamline your process.
3. Are there better options on the market? With so many choices available, it's worth taking the time to research your options and find the best fit for your business. Sometimes, switching can be as simple as trying out a new program with a free trial period.
4. Is the current software causing problems? If the software is buggy or frequent crashes, it's time to look for something else. You shouldn't have to put up with unreliable software that does your job.
There are plenty of other reasons also why you might want to consider switching to a different software program for your business. Perhaps the current one is not meeting your needs, or maybe it's just become outdated. Whatever the reason, it's important to do your research before making any decisions.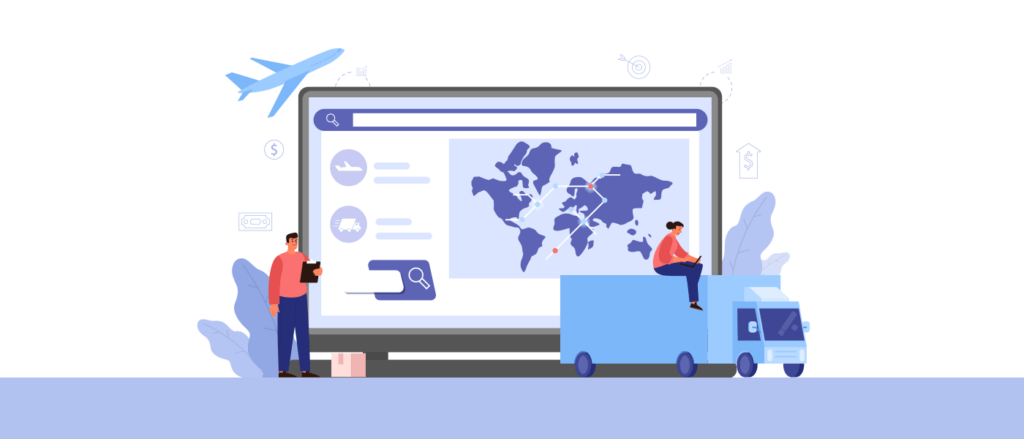 Here are a few things to keep in mind when considering a switch:
1. Determine your needs.
What exactly are you looking for in a new logistics software program? Make a list of must-haves and nice-to-haves to help narrow down your options.
2. Do your research.
Once you know what you're looking for, it's time to start researching different logistics software programs in the market. Read online reviews, talk to other businesses in your industry, and get quotes from vendors.
3. Consider the cost.
Not all software programs are created equal, and you'll likely find that some are more expensive than others. Be sure to consider the total cost of ownership when making your decision, including things like implementation, training, and support costs.
4. Make a decision. After doing all of your research, it's time to make a decision. Choose the software program that best meets your needs and budget.

Hopefully, this blog finds you well if you are actively considering updating your logistical software.
Try your hands on the Free Trial of the Complete Logistics Management Solution
Share your suggestions and feedback in the comments below.